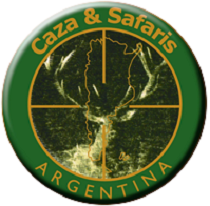 Fishing & Hunting in South America
How we assure you we are the best!
The most experienced: Caza y Safaris is a company created by Jorge Noya 35 years ago, developing through all this years a very prestigious / outstanding history backed by hundreds of hunters worldwide. The owned areas (open fields / fenced) plus the experienced staff that gathers, guarantees an unforgettable and successful experience.
The best Location: Argentine has a large amplitude of climates, this allows to organize different programs and to combinate both Games hunts as well as wingshooting programs all year round.
Customized Attention: With cordial reception at the airport, safe and comfortable transportation to the area by company vans. Lodging, meals and beverages, together with a very accurate hunting logistic, guarantees the best result available.
Personalized Hunts: Due to our large amount of trophies and areas to hunt, we offer the hunters the possibility to build their own personal program choosing form 18 Big game species combined with the best bird shooting and Dorado fishing. We also have many packages, offers and option of doing a South America Diamond award!
Argentina is one of the best trophy hunting of the world, this country offers 18 different species of big game trophies, turning it and leading in a destination for big hunting because of its large wild and desolate planes which makes possible unforgettable hunts.
Hunting in Argentina is something than you will remember forever, stalking, roaring the stag in the vastness of humed pampas region endless woods, medal class trophy axis nearby buenos aires city, challenging w.buffalo in deep brush, spot and stalk huge boars during day light on wet land. Plains of blackbuck, different rams, Fallow deer on highly terrain, and much more
The different species than you can hunt here in Argentina are: Red Stag, W.Buffalo, Blackbuck, Rams, Axis, Capybara, Fallow deer, Boars, Goats, Mouflon, multihorned sheep,
Shoot a stag during the rut is one of the most beautiful experience in a hunters life…