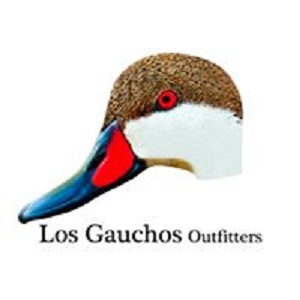 Hunting in South America
Los Gauchos was founded in 2001 by one American, and one Argentinean who had been paid guests at other duck and dove hunting operations in South America. The founders believed that the overall trip experience could be greatly improved as to better resemble the more professional waterfowl hunting operations that exist in North America; specifically with respect to the skill level of the guides, quality of the decoys and hunting equipment, the use of well-trained Labrador retrievers, and the quality of the food, beverages accommodations, and service.
Committed to raising the bar of South American waterfowl hunting, Los Gauchos set out. Los Gauchos won the respect of outdoor writers, professional hunters, outdoor T.V hosts, and now literally hundreds and hundreds of clients. The Los Gauchos brand is now well known as an industry leader. Companies like Benelli and Beretta choose Los Gauchos year after year to guide them on their trips to South America because we consistently deliver the excellent shooting opportunities that make their outdoor television shows successful—and you can too.
Uruguay and Argentina Hunting and Fishing. Los Gauchos also operates in Peru and many other locations- always growing, with our continued high quality trips.