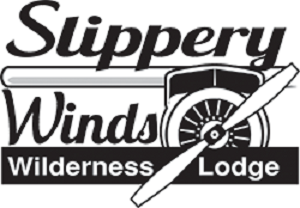 Fishing in North America
Slippery Winds Wilderness Lodge, a jewel hidden in northwestern Ontario, less than 40 miles from the U.S. – Canada border.
A short float-plane trip from Fort Frances, Ontario, takes you to the lodge.  Slippery Winds is located on a peninsula between Yoke Lake and Straw Lake.  This American-Plan lodge offers its guests the opportunity to angle for six species of sport fish, including Smallmouth and Largemouth bass, lake trout, muskie, northern pike and walleye on six separate lakes that are accessible via boat or short portage.
Yoke Lake holds all six species of sport fish – including monster walleye and trophy muskie.  Straw and Sucan Lakes, which are accessible from Slippery Winds' back dock, are home to Largemouth & Smallmouth bass, walleye and northern pike.
Our three portage lakes, Bluffpoint, Crossroute and Sullivan are accessible via fairly short portages.  Bluffpoint is accessed from Straw Lake, while guests reach the other two lakes from Yoke Lake.  All three portage lakes hold Largemouth bass, Lake trout and Northern pike.
We have made many improvements and upgrades to the lodge, guest cabins, docks, boats & motors and equipment.  We are committed to continue upgrading the facilities and equipment to ensure the comfort and enjoyment of our guests.
Slippery Winds has practiced catch & release since 1993 and the benefits are readily observed on the smiling faces of our guests as they recount their day's fishing experiences back at the lodge.
At Slippery Winds we want you to relax and enjoy the tranquility and scenic beauty of our area. With this in mind we have limited our capacity to only 18 guests per trip.
With no set changeover days guests can customize their fishing trip to suit their schedule.