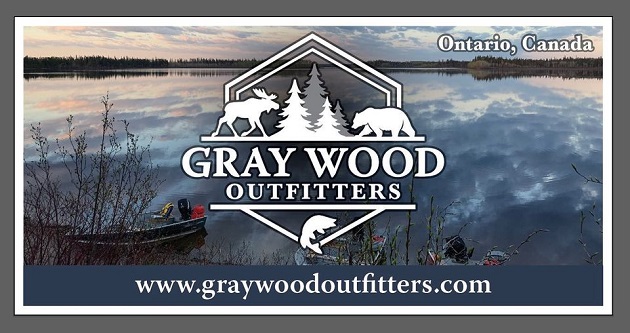 Fishing & Hunting in North America
Gray Wood Outfitters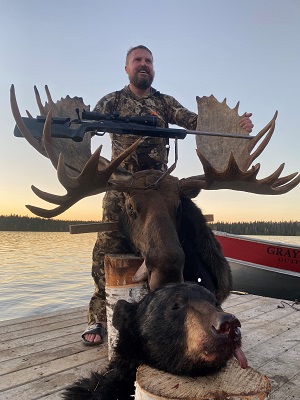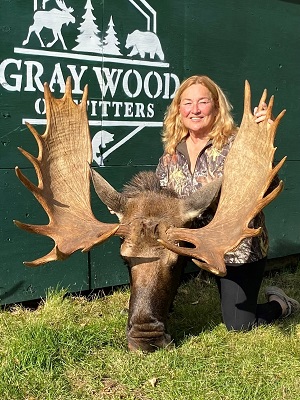 Northern Ontario Moose:
Act fast only 2 Bull tags left!
The wilderness north of Nakina has the best Moose hunting in Ontario. The population of Moose in our region is so high that we receive more adult Moose tags than any other area of Ontario. We cater to both archery and rifle hunters and have  Bull tags for WMU 1D. Bull Moose in the Nakina area have been known to exceed 1500 pounds, and antler spreads surpassing 60".
Our bulls experience very low hunting pressure therefore allowing them to grow older and larger than other areas in Ontario.
We can fully customize any hunting trip to meet your needs. The options are too plentiful to list on our website without creating confusion so please contact us with any questions or concerns.
2 Moose hunts remaining this year and yes we have tags.
Oct 8-15 and Oct 14-21.  2022
Non resident Hunts based on group of four, Semi guided:
Beteau​, Windsor, Richter​
Starting at $4995 USD + tax per person
Starting at $5495 USD + tax per person
$2100 USD per week
Resident pricing:
Ontario Resident Moose Hunters (based on groups of 4)

Beteau​, Windsor, Richter​
$3495 CDN per person plus tax
$4295 CDN per person plus tax
Contact Adam now, to get in on this:
Adam Wood – Owner & Guide
Gray Wood Outfitters
705-795-0522 (cell)
Email: AdamWood@graywoodoutfitters.com
Website: www.graywoodoutfitters.com