Hunting in North America
Rib Creek Outfitters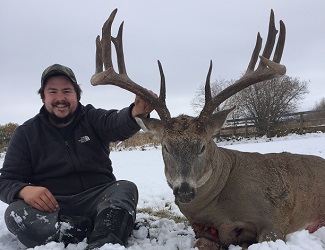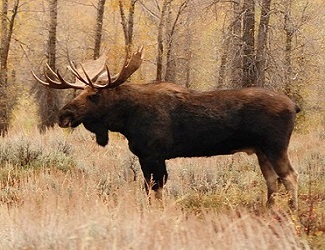 Rib Creek Outfitters free range Trophy Whitetail hunt……or go for double play with Moose!
The area is comprised of solid bush and intersecting river valleys. This creates ample cover for the deer and a whitetail hunters paradise.
 Elevated box blinds (heaters available if needed), hang on, ladder, and climbing stands set up to ambush these giant bodied rutting Whitetails that are out cruising for does. The stands are set up with safety and comfort in mind making it that much easier to sit all day long waiting for the buck of a lifetime, we kill many deer between 11 am and 2 pm each year.
 The hunts are 2-1 but 1 on 1 hunts can be arranged.
 The Whitetail populations have been on the rise with the past five mild winters combine that with the high amount of rain this summer, a client can come up with the expectations of seeing Whitetails over 140 inches and chances of taking a deer over 170. Every year we hear "that's the biggest buck I've ever shot".
 Lodge accommodations with professional chef. Each client has his or her own room. Satellite tv In 1800sqft common area and wifi throughout the building.
 Regular price: 6500
 Last Minute Special: 5000
 Add a moose tag for 3500
 All prices in USD
  Call for dates and any additional info:
Contact:
Zach Bowen
Rib creek Outfitters
Phone: 780 608 5259
Email: ribcreekoutfitters@lynxnet.ca