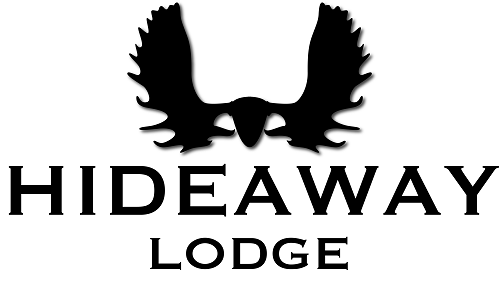 Hunting in North America
Welcome to the Hideaway Lodge….Come right on in and make yourself at home!! We operate from a "drive to" hunting lodge located in central Newfoundland. The lodge itself, is set on a point of land on beautiful Frozen Ocean lake.
Rob & Sue Folkes invite you to experience the thrill of hunting big game at Hideaway Lodge! We offer guided Moose and Black bear hunts for both archery and rifle hunters, accommodating parties of up to 6 hunters per week. Come and enjoy not only the excitement of the hunt, but spectacular scenery, and Newfoundland hospitality in a comfortable lodge set on a point of land on beautiful Frozen Ocean Lake in hunting Area 15, central Newfoundland.
The beautiful lodge has a bathroom fully equipped with a shower, 3 guest bedrooms with bunkbeds and bedding. The kitchen is always open for snacks, etc., as well as the dining area where you will sit around the table to tasty home cooked meals and sample some true Newfoundland cuisine. Relax at the end of the day in the cozy living room and exchange stories with the guides, watch movies of past hunts, and get ready to start all over again in the morning!