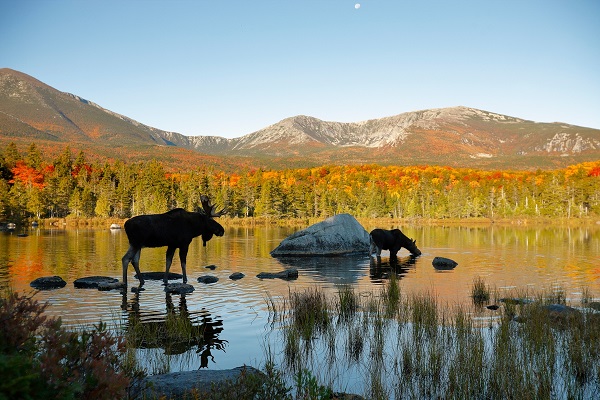 Fishing, Hunting & Outdoor Adventures in North America
Maine Lodge has it all:
Whether your interests lie in the Ultimate Hunting Experience or just want to get away and enjoy nature – fishing or hiking, you will find our family and "God's Country" here for you. The Homestead Lodge in Oxbow, Maine is a year-round combination of the classic New England Farmhouse and Traditional Hunting Lodge with all of the modern conveniences thrown in.
Homestead Lodge is the place to be for the ultimate hunting experience. Our Registered Maine Guides have a combined experience of over 50 years. We offer hunting packages for guided bear over bait, guided and unguided deer hunts, coyote, grouse, and if you are lucky enough to draw a moose tag, guided and unguided moose hunts. Homestead Lodge is also the home of a Bison Game Preserve. We also offer buffalo hunts of these magnificent animals. Maine has no closed season for coyote, so add to your hunting adventure by adding a coyote hunt to your package.
Homestyle cooking, comfortable beds, and hot showers are all part of the experience. The scenery is spectacular from the Aroostook River bordering the property, to the skies with beautiful sunrises and sunsets to the eagles and occasional moose visits. Ride your sled to our Buffalo Ride-In restaurant and enjoy a hot meal and great company before you continue on your way, or spend the night in our comfortable rooms. We also have our class 5 liquor license and on-site bar.