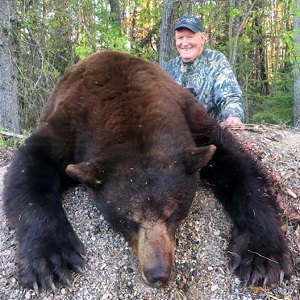 Hunting in North America
At KUTAWAGAN OUTFITTERS, we specialize in Full Service Whitetail Deer and Black Bear hunts, generally catering to groups of 4 – 6 hunters per week.
Brandon Schmidt runs Kutawagan Outfitters from our home near the town of Choiceland, along the forest fringe of Northern  Saskatchewan.
Our lodge is very roomy, comfortable and the cooking is second to none.
We aim to make you feel at home.
We have heated enclosed Deer stands and our Bear Stands are set up for whatever weapon you choose.
All stands are monitored with Trail Cameras.
Please check out our website, references and contact us. We will be happy to set up your next Hunting Adventure.