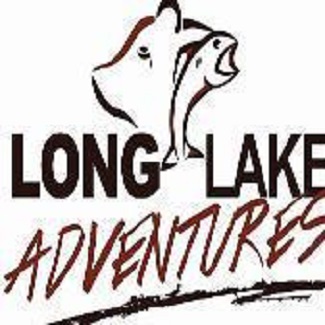 Fishing, Hunting & Outdoor Adventures in North America
Long Lake Adventures is continuing a proud family history in the business as a fourth generation Outfitter.
Long Lake Adventures invites you to come and join us at our remote location outside of the village of Plaster Rock in northern New Brunswick, Canada.
Owned and operated by Clay and Tanya Harrison, we offer our guests trophy fishing, hunting and family vacations.
But most of all we focus on providing each and every one of our guests a quality outdoor experience in an unmatched setting that is only one days' drive from all points in New England through southern Ontario.
We have an exclusive lease over three lakes which the Harrison family has managed since 1986 with the objective of providing a trophy trout and salmon fishery, making Long Lake Adventures unique in the Maritime provinces. We also have exclusive Black Bear hunting territory and are situated in the best hunting country in New Brunswick for Moose, Deer and Upland game birds as well. Our family vacation packages have become popular over the last couple of years making Long Lake Adventures a place with "something for everyone" who loves being outdoors like we do.