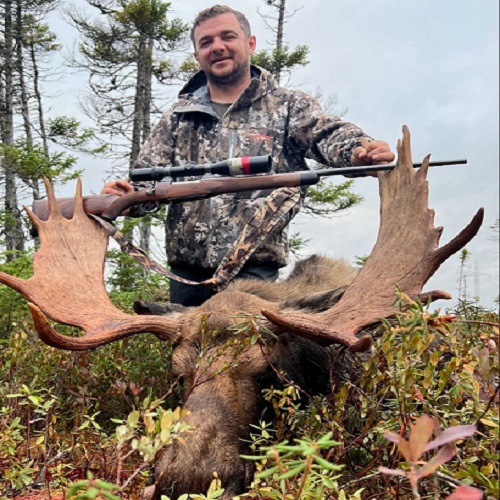 Hunting in North America
Experience the best hunting Canada has to offer:
Newfoundland Adventures offers exceptional world class big game hunting for Eastern Moose,
Woodland Caribou and Black bear, with combination hunts available. As your back-country guide we will
take you to some of the most remote areas of Newfoundland and Labrador to "spot and stalk" for big
game. Newfoundland Adventures success rates are very high and record book animal with Safari Club
International and Boone & Crockett have been taken.
We have a full time cook on hand preparing delicious home cooked meals,
desserts and trail lunches. The use of a generator provides electricity and further amenities include satellite television, Starlink internet, radio and cell phone coverage available. Our professional, seasoned guides will prepare your trophy and antlers for return home. Our local butcher can cut and vacuum package and ship your meat/antlers by air or trucking company if desired with rates incurred by client.