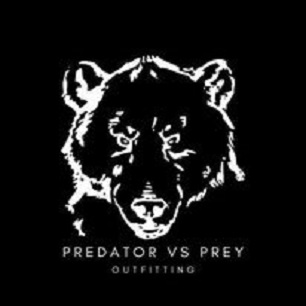 Hunting in North America
Alberta Black Bear:
Thank you for choosing Predator vs Prey Outfitting Inc.
Our remote camp provides a true wilderness experience deep in the heart of Alberta's prime black bear habitat. You are truly in the middle of nowhere. Our camp consists of canvas wall tents, cots with thick foam and wood stoves for heat. Excellent home-cooked meals are provided, washing and shower facilities are also available.
The camp is powered by a generator which is highly valuable for recharging those video camera batteries. We like to keep our camp small and personalized to provide you with the attention and service you need to have a truly great hunting experience. A mobile phone is available in camp should any emergencies arise. You may bring your cell phone as most of them work in our area.
This will be a truly memorable experience. Your camera is a must! Alberta has a two bear limit, so on this hunt you can harvest two bears if you choose to. The price of your hunt includes one bear. If you choose to hunt for a second bear you can purchase the tag and the related extra guide services for $950 USD plus tax; to be paid in cash at camp or prior to your arrival, most hunters prefer to harvest two bears after seeing a large target bear to harvest after hunting for a few days in our stands.