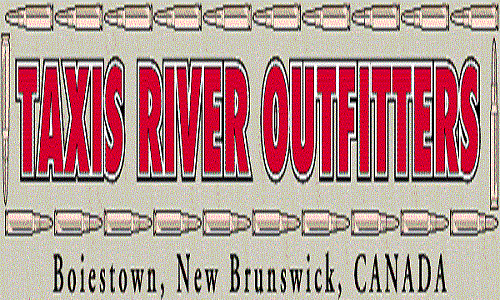 Hunting in North America
New Brunswick Black Bear, Whitetail and Moose!
If it is any of the creatures above that your heart desires, we have it all! We are a small independently owned business. We limit the number of hunters we accept in order to provide good quality personal service, guest satisfaction and lasting memories.
We are located in Boiestown, New Brunswick, Canada, just minutes from the famous Miramichi River. We are
2 hours and 15 minutes from Houlton, Maine in the USA. We have six bunk houses (center photo below) outside our main camp (first photo below) to accomodate up to 9 hunters per week. The main camp has a dining and lounging area, bathrooms and a kitchen. All cabins have access to WI-FI and cell phone service.
We specialize in Black Bear, Moose and White Tail Deer Hunts. We also have Atlantic Salmon fishing packages available starting April 15th until October 15th.
The New Brunswick Black Bear is becoming very well known for it's quantity and quality. The New Brunswick Black Bear can reach as much as 600 lbs live weight. With miles and miles of land available for hunting we have a large number of baits and stands available to suit your needs.
Spring season starts April 17th until June 24th, 2023 with your choice of weapon. (cross bow, muzzle loader, bow, gun) Fall season starts September 1st. until November 4th, 2023 with your choice of weapon. (cross bow, muzzle loader, bow, gun) except moose season (bow and crossbow only from September 25-30).