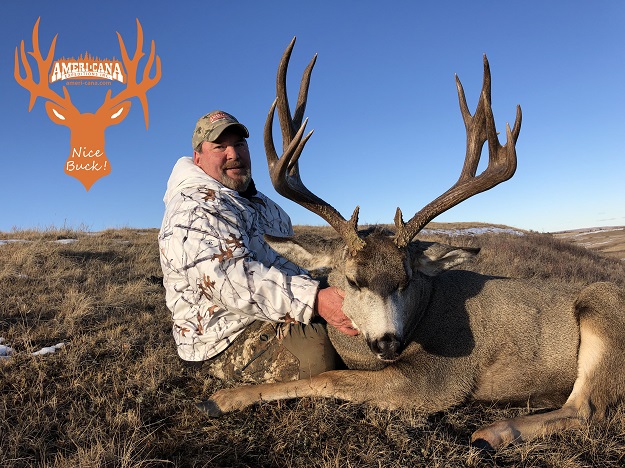 Hunting in North America
Ameri-Cana Expeditions Inc.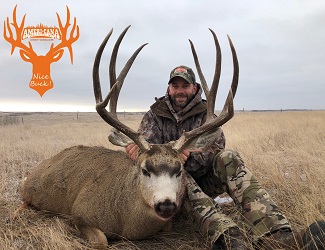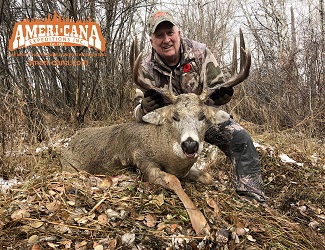 All pictures are 2019 trophies.
SPECIAL COVID 19 RELIEF TROPHY MULE DEER/WHITETAIL COMBO HUNTS IN ALBERTA.
Due to the Covid 19 pandemic, Ameri-Cana Expeditions is offering combination trophy deer hunts to our Canadian friends at a very attractive discounted rate.
This opportunity is for Canadians only including Alberta residents.
Our hunts take place in the Alberta Prairies and accommodations are in the very comfortable BATTLE RIVER LODGE.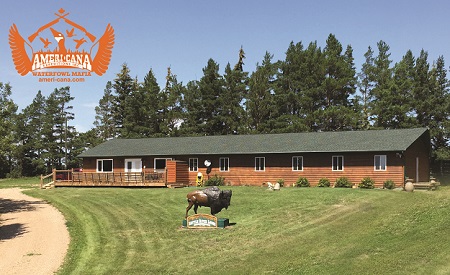 5.5 days of hunting. Monday – Saturday.
All food and accommodations included.
PRIVATE BED AND BATHROOM FOR EACH  GUEST
1×1 guided.
Nov. 9-14 or
Nov. 16-21 2020
Regular hunt cost is 8,900.00 USD + license &GST + $1,000.00 harvest fee on each deer harvested.
Very limited space available.
Please contact us directly for our special Canadian relief rate.
Click here for a link to our website:
https://www.ameri-cana.com/north-american-hunting/mule-deer-whitetail-deer-hunt/
Call 780-469-0579 or
Email: ameri.cana@shaw.ca
Dan Frederick
Ameri-Cana Expeditions Inc.
Phone: 780-469-0579