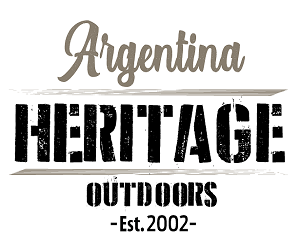 Hunting in South America
Argentina Heritage Outdoors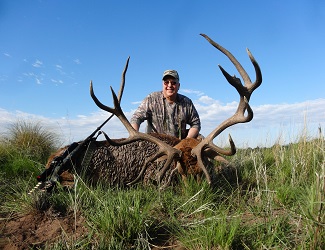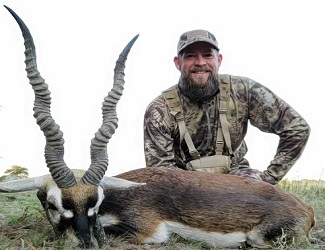 RED STAG CANCELLATION HUNT DEAL
–  6 nights, 5 1/2 hunting days at "Pampas Ranch".
–  Check in/out: March 19th – 25th, 2023.
– 1 free range Red Stag (no size limit the best you can take).
– 1 free range Blackbuck up to 52″ SCI score.
– 1 Ticket for weekly Charter flight in-out round -trip connecting Buenos Aires with La Pampa.
– 1 x 1 Hunting Guide. Morning & afternoon spot & stalk outings.
– Option to hunt additional species like: Blackbuck, Water buffalo, Fallow deer, and more.
– Comfortable twin bedrooms lodging with ensuite bathrooms.
– All meals, breakfast, lunch, and dinner menu served by our Staff.
– Soft drinks, our selected Argentine malbec wine, local beers, and selected local hard liquor.
Check for other available dates.
Programs also include:
• All ground transportation to/from Santa Rosa airport and hunting grounds.
• Professional hunting guides.
• Trackers & cleaning staff.
• Trophy preparation for export (bare skull prep).
• Assistance to export trophies.
• All local taxes and service charges.
Programs do not include:
• Rifle/Gun airport reception and entry permit: USD 100 per firearm
• Rifle rental at the lodge: USD 300 per week (.300 Rem700 rifles plus other options)
• Ground transfer to Buenos Aires downtown or domestic airport if clients opt to fly commercial.
• Domestic flights if the client opt to fly commercial.
• Ground transfer from Buenos Aires to Ranch if the client opts to go ground.
• Hunting licenses:  USD 200 for 1 species. Check for full-species license. Tags are included in these fees.
• Export preparation papers & animal preparation (capping): USD 450 per animal, up to 3, USD 350 if 4 or more, each.
• Trophy Export costs and airfreight.
• Big game ammo: USD 100-200 per box depending on cal.
• All voluntary gratuities.
Regular price: 7500.00
Last Minute Special: 5990.00 
Santiago Diaz Mathe
Co-Founder & Manager
ARGENTINA HERITAGE OUTDOORS
Email: info@argentinaheritageoutdoors.com
Website: www.argentinaheritageoutdoors.com
US Phone: +1 214 329 9013
Whatsapp: +54 911 3680 5893
Address: Argentina – La Pampa – North Patagonia.
Ashby Foundation Donor.
WSSFBC Donor.