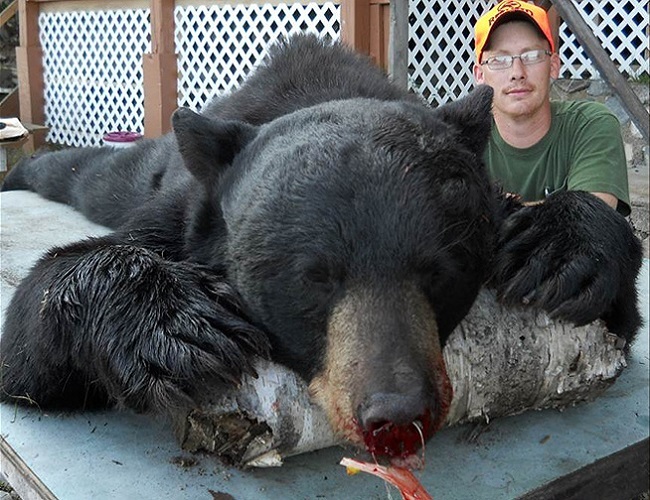 Fishing & Hunting in North America
Bear Lake Wilderness Camp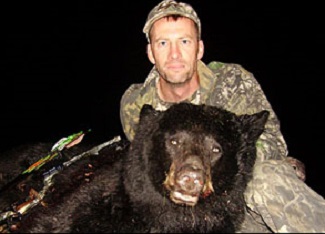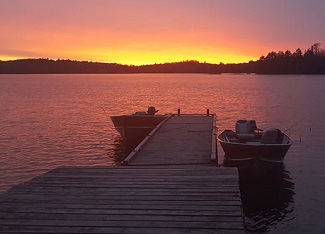 Don`t Delay!
Bear Lake Wilderness Camp has a limited number of Fall Bear tags available if you act fast.
Fish in the morning and hunt in evening!
Archery is our Specialty:
We love archers and they do very well at Bear Lake. We start our fall season on August 15th with two weeks of Archery only hunts. This allows the archer an opportunity to get closer to the bears before the gun season starts. We also maintain a small archery range with 3-D targets and elevated stands that help the archer on shot placement and accuracy. The average shooting distance for bow hunters is about 20 yards.
The heights of our stands are generally 10 -14 feet high.
Gun Hunting:
Our gun hunts start the first full week of September. This lets the weather cool and gives us two more weeks to bait prior to your arrival. We maintain archery and gun hunting only areas so you will be hunting out of a fresh stand. We will only have four full weeks of Gun Season (weapon of choice). We have eliminated the less productive weeks and hunt only during the prime weeks of the season. Most any 30 caliber rifle is sufficient. The 30-06, 7mm, and the 44 magnum have brought great success. A heavy grain bullet is recommended for bear. Your shots will be 60 yards or less. Low power scopes and open sights work best. Both stands and ground blinds available.
Baiting is essential:
It all begins with Baiting, Baiting, and more Baiting. We start baiting our stands in mid July at least a full 30 days before the season starts. This early baiting sets you up for success. We bait each and every day. We bait by boat because none of our baits are accessible by road or logging trail. This means more work for us but better hunts for you. You won't have ATV's, vehicles, or people coming into your area.
This 7 Day Bear Hunt includes:
One full week. We pick you up on a Saturday and take you back out the following Saturday. This includes the water taxi in/out on Saturdays.
Lakeside Cabin fully equipped kitchen.
Fantastic fishing included with Bear hunt.
Boat, motor & fuel.
Remote Boat in access to our camp and bait sites. No roads means no other hunting pressure.
Freshly baited stands.
Full Guide service and game prep.
Available dates begin August 17 2019 for Archery and September 1 for Rifle.
Last Minute Special: $1735 reduced to 1600.
Kids under 14 $200.00
Bear Hunting fishing companion:
Regular price $735 
Last Minute Special: $ 435.00
Contact:
Bear Lake Wilderness Camp
PO Box 5262
Espanola, Ontario
P5E 1S3
Phone: (502) 565-6221 
Season: (May to October)
Winter (Hibernation Home)
Major Bill Drane (USAR)
7100 Ridgeway Circle
Pendleton, KY 40055
Reservations: (502) 565-6221 
Cell Phone: (502) 565-6221
Email: Major_Drane@aol.com

Website: https://www.blwc.com