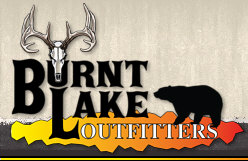 Hunting in North America
Burnt Lake Outfitters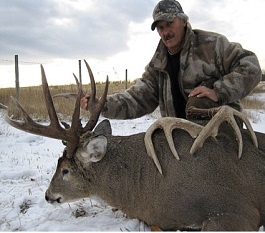 Alberta Monster Whitetail Hunts 2017:
Burnt Lake Outfitter's  Whitetail deer hunting area in Northeastern Alberta is the #1 Whitetail deer hunting area in the province.
Burnt Lake Outfitters has TWO spots remaining for the 2017 Rifle Whitetail RUT hunt.
Full 7 day package will include license, tags and tax.
Dates:  November 14th – 21st 2017
Hunts are conducted in the Northeast part of Alberta where the farmland meets the forest, and is a premier area for monster whitetails.
Booking only takes 5 min and no draws needed to hunt Alberta, we take care of all the license and tags before your arrival, pickup and departure is also done by us at the Edmonton airport.
All remaining spots have been discounted so please do not hesitate to contact us for more info.
Hope to see you in camp.
Last Minute Special:  All Inclusive $4,500.U.S.
This is a great value if you are a serious Whitetail Hunter!
Contact:
Brian at 780-939-6831 for more info, hope to see you in camp.
Burnt Lake Outfitters
10408-98 Street
Morinville, Alberta T8R 0B7
Ph: 1-780-939-6831
Cell: 1-780-221- 2825
Email:  burntlakeoutfitters@shaw.ca
Web: http://www.burntlakeoutfitters.com/