Fishing & Outdoor Adventures in North America
Grizzly Creek Lodge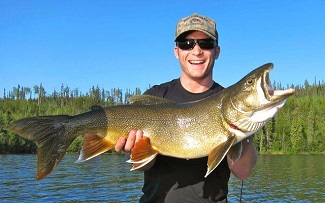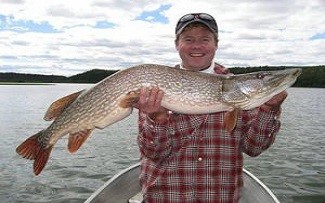 Yukon dreams start here!
Grizzly Creek Lodge is located in the extreme southeast Yukon Territory.
This area is one of the last true wilderness areas left in North America.
Our main lodge is located on lower Toobally Lake; 90-air miles northeast of the small town of Watson Lake Yukon Territory. This is where your trip will start. Upon arrival in Watson Lake Yukon, you will fly by floatplane to our main lodge. The flight is about 45-minutes long. Once airborne you will begin to understand just how magnificent the boreal forest of the southeast really is. There are virtually no roads or infrastructure of any kind to be seen; just miles of untouched wilderness dotted with hundreds of small unnamed lakes.
Lake Trout, Arctic Grayling, and Northern Pike.
Canadian fly-in fishing lodges are built around these three species.
Anglers looking to book a Canadian fishing trip often have to choose between lots of action, or trophy quality.
Here at Grizzly Creek Lodge – you get both. It's not uncommon for us to land over 100-fish in one day, with many going over 20-pounds.
Last Minute Special:
This is a 7-day fishing trip for two anglers. One guide per two anglers. All food, lodging, guiding, and all floatplane travel to and from Watson Lake Yukon is provided.
We also provide all fishing gear at no additional cost.
Trip dates are: June 19th – 26th.  June 26th to July 3rd.  2022
Species: Lake trout, Arctic grayling, Northern Pike, Whitefish
Last Minute Special: Price is $4995.00 per person plus GST. 
Ask about our trapline tours too.
Contact:
GRIZZLY CREEK LODGE
David & Reggie O'Farrell
Box 11
Tagish, Y.T. Y0B1T0
1-867-399-3791
Email: ofarrell.dr@gmail.com
Website: www.grizzlycreeklodge.com
www.facebook.com/pages/Grizzly-Creek-Lodge/171660286224520