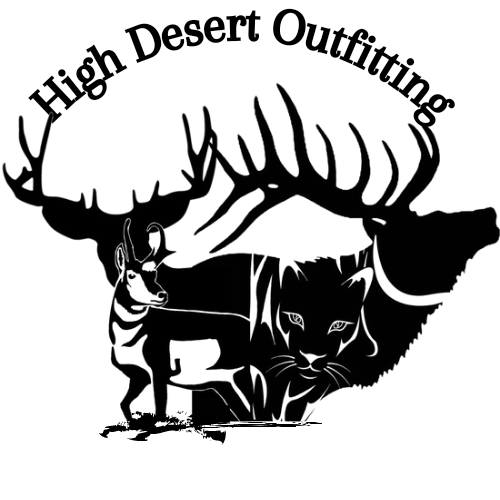 Hunting in North America
High Desert Ranch & Outfitting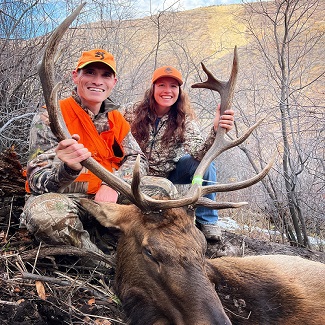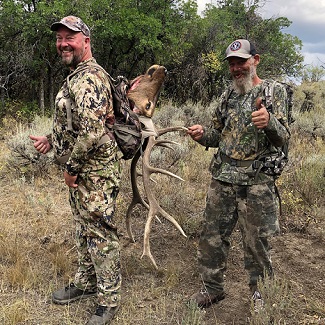 Colorado Archery Elk:
If you didn't draw an Elk license, you are still in luck!
You can buy this tag over the counter and hunt on all private land.
This is a cancellation hunt, there are only 2 spots available and they will sell fast!
Colorado archery Elk September 19th- 23rd 2022.
You will enjoy five full hunting days as you arrive the day before and leave the day after.  This hunt is fully guided on 3,000 acres of private land.
You will stay in a cabin that sits on our ranch. There you will enjoy hot home cooked meals, running water, and family like hospitality.
We are a small family run operation that works year round to make our ranch the best it can be for our guests. One of the management practices we do is only allow 2-3 archery hunters at one time to hunt the ranch.
All of our hunts are fully guided 1 hunter to 1 guide. Keeping a small operation makes the hunting quality very good and makes you truly feel like part of the family while you are here.
During the archery season on our ranch, you can expect to hear bulls bugle still as they are rutting. Our guides are professional elk callers and will give you the best chance for a setup that will pull the bull right in your lap. Calling in elk is much more complex than people think. It's an art that our guides pride themselves on mastering. Hearing them bugle is a once in a lifetime experience and helps incredibly as they are telling us right where they are. Our ranch sits at 7,500 feet and is full of great habitat that keeps elk year-round.
This is the first elk hunt we have on the ranch all year so you are hunting elk that have calved and are rutting there. Come find out why we enjoy such high success rates year after year.
The cost of this great hunt is $6,000 and that includes all of your guide fees, lodging, and meals. All you have to do is buy your Colorado elk tag and patiently wait for September!
Please contact us ASAP as this hunt will not last long.
Randy Sloan
Phone: 970-319 7209 or 307 251 4214
Email: raisedintheut@gmail.com
Web: https://highdesertoutfitting.com/home
High Desert Ranch & Outfitting
120 Linda Vista Drive
Craig, CO 81625