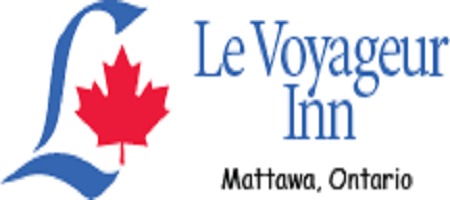 Fishing in North America
Le Voyageur Inn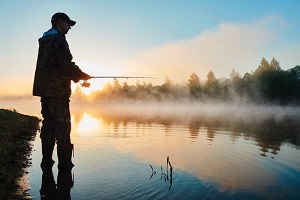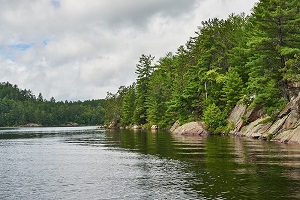 2019 Spring Fishing Special:
Welcome to Le Voyageur Inn nestled in Mattawa Voyageur Country, Ontario Canada.
Home of Authentic Thai cuisine.
Bring your boat and relax in comfort!
Anglers will discover fish heaven with the countless fishing opportunities in Ontario's Mattawa Voyageur Country, all within easy driving distance of Le Voyageur Inn. The historic Ottawa River meets with the Mattawa River a short walk from our Inn's front door.
Home to walleye, northern pike, large and small-mouth bass, lake trout, brook trout, whitefish, perch and muskie, the most popular fishing destinations are the Ottawa River, Talon Lake, Lake Nipissing and Lake Nosbonsing. If you are looking for seclusion, head deep into Algonquin Park and find a river, stream or lake far removed from the crowd. The only company you will find will be the fish.
Last Minute Spring Special:
Package 1: with 2 queen beds room for $ 269.00
2 nights stay
2 days breakfast
1 dinner for 2 (Thai cuisine)
Package 2: with 1 queen bed room for $ 227.00
2 nights stay
2 days breakfast
1 dinner for 2 (Thai cuisine)
(Cot is available with extra cost)
Both package base on 2 guests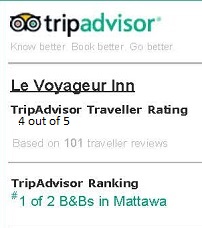 For more information, Contact:
Le Voyageur Inn
351 Main Street, Mattawa,
Ontario P0H 1V0,
Canada
Tel.: +1 (705) 744 2370
Email: levoyageurinn@hotmail.com
Website: https://www.levoyageurinn.com/