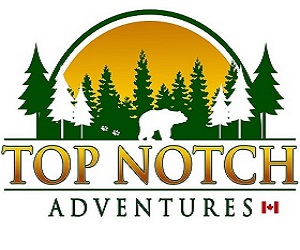 Hunting in North America
Top Notch Adventures
Alberta 2023 Moose / Bear Combo: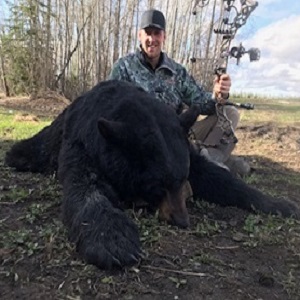 Archery Moose / Black bear
5 day hunting adventure package
Last Minute Special: 2 hunters for 7500.00  (3750.00 ea.) plus 5%tax/ license fees
Moose / black bear
August 28- sept 1 ,2023
3 day archery Moose hunt
Tent camp, you supply your own food
One on one guide service
Trophy care
All travel during the hunt
1000 trophy fee
2 day Black Bear hunt.
Lodge camp with home cooked meals
Spot-stalk or baited
One on one guide service
Option for second bear with fees
Trophy care, all travel during the hunt
Moose license fee. 500.00 each
Black bear license fee 400.00 each
Northern Alberta Black Bears:
1000.00 off regular price!
Fall Bear hunt dates:
Rifle or Bow
September 4th thru 8th 2023
4 spots remain. 2 hunter minimum.
Last Minute Special: 3300 plus license (400.00) Second Bear if desired: 750.00
Archery Range on site complete with 20 3D targets .
Check out the video: https://www.youtube.com/watch?v=nWnKJaNLNLE&feature=emb_logo
TOP NOTCH ADVENTURES
Family operated
Frank/Kathy Martens
Call or text or email
Me anytime
780-926-0436.
Email: topadv@telus.net