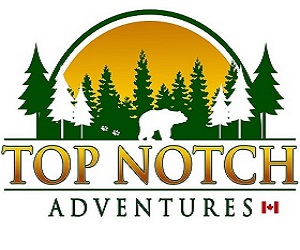 Hunting in North America
Top Notch Adventures
Alberta 2019 Bear and Moose: Very limited openings!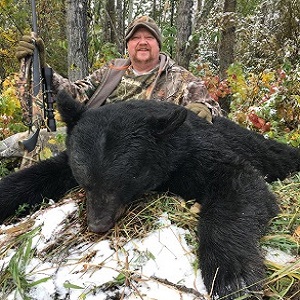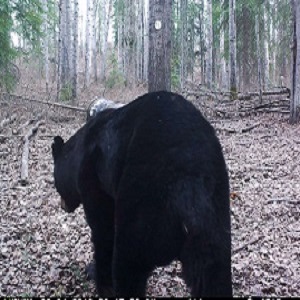 Trophy Black Bear Hunting in Northern Alberta Canada with Top Notch Adventures.
Take part in some exciting Alberta Canada bear hunts.
100% shot opportunity. 100% success rate. 
Our Black Bear hunts take place in the remote wilderness of northern Alberta Canada. The Black Bear hunting areas are only accessible by ATV's, UTV's and hiking. The area we hunt is a 2 Bear area with many color phased bears ranging from blonde to cinnamon to black.
In order to maintain the quality and quantity of bears, I only allow you to harvest 1 colored bear and the other must
be Black.With no resident hunting pressure, excellent Bear habitat, and careful management of the bear population,
the bears in this area grow to trophy size.
2 spots just opened up for 2019
for September 2nd. till 6th.
 2019 Price:3500.00 (plus license 300)
Second Bear option:1500.00
2019 Moose Rut Hunt:2 spots only, September 30th to October 4 2019
Our Rut Moose hunts are based out of our main lodge, but we have the option to set up spike camp if you choose. From the main lodge we set out early morning by 4×4 trucks to the remote areas we will be hunting.  We use boats to hunt for trophy moose along the river and UTV's and ATV's when hunting from tree stands overlooking natural mineral licks, along river flats and marshes.  Hunters can expect to hike a couple of miles a day or we can arrange to have ATV's if you are not able to walk far distances.
Included:
Transportation during the hunt
All meals during the hunt
Accommodations during the hunt
Guiding service
Trophy care
2019 price: 6,500.00
Contact:
Frank Martins
Top Notch Adventures
Phone: 780-928-2815 
Cell: 780-926-0436
Email: topadv@telus.net
Website: http://topnotchadventures.com/