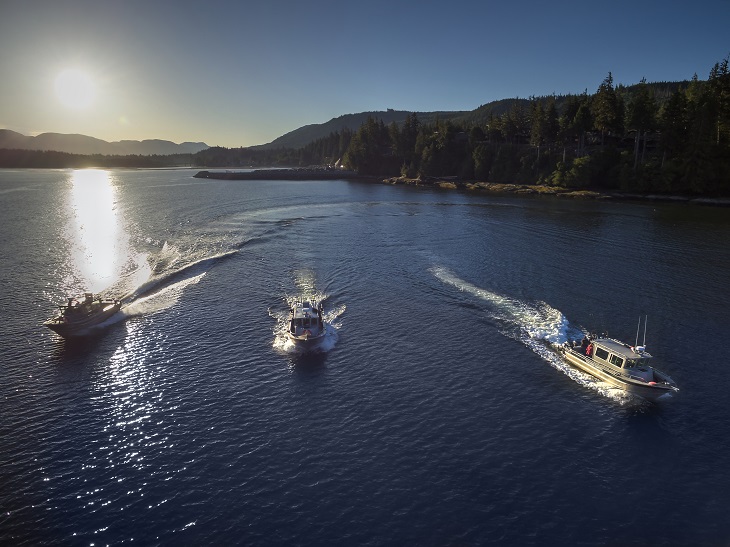 Fishing in North America
Trailhead Resort & Charters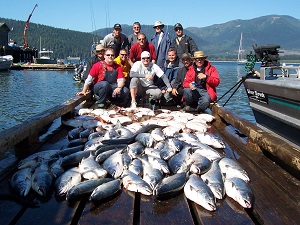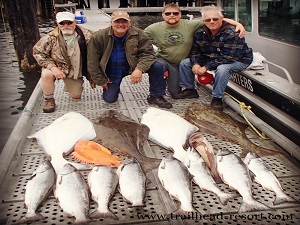 Trailhead Resort is rated #1 on Trip Advisor thanks to our outstanding Vancouver Island fishing guides, on-site fish processing (including flash freezing), luxurious accommodations and full, eight-hour fishing days (none of this six-hour stuff with us).
All fishing day meals are included.
We even have an on-site shop.
Not included are taxes & tips, fishing licences and fish processing.
Your every need is taken care of at Trailhead at very competitive rates.
Trailhead  has 2 sale dates for a 3 day package that includes 4 nights lodging, 3 days fishing for halibut and salmon and meals on the days they fish.
Fishing June 27,28,29, arrive June 26th, leave June 30th.
Reg price is $2100 per person for a group of 4 people.
Last Minute Sale price 20% off = $1785 per person.
Fishing Aug 7,8 9, arrive Aug 6th, depart Aug 10th
Reg price $2100 per person for a group 4 people
Last Minute Sale price 10% off = $1890 per person.
These are all in Canadian Funds!
Contact:
Connie Hovey
Trailhead Resort17268 Parkinson Road
Port Renfrew,
BC   V0S 1K0
Canada
Phone: (+1) 250-647-5468
Email: trailheadresort@gmail.com
Web: http://www.trailhead-resort.com/