Hunting in North America
Trophy North Outfitters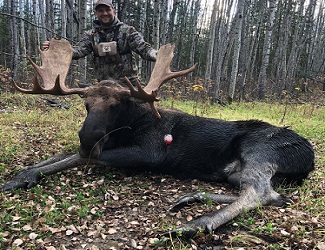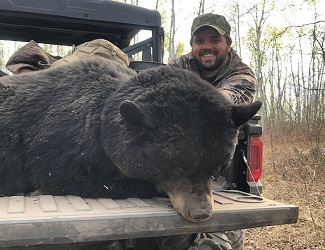 2023 Rare Alberta Moose Special:
Last Minute Moose hunt's available for this fall.. they are for a new area that I know well but have not done moose hunts in.. Great area with the potential of getting a 50" plus.
The  hunt is for last week in September or first week in October.. area is in Northern Alberta close to La Crete.
Hunt will be run out of Forestry Tents and access will be with ATV/UTV.. the hunts will be 6 days of hunting first week is September 24 – Oct 1
2 Hunters per week.
Add on if desired: Black Bear purchase tags ($300) and if harvested trophy fee $1200.
Wolf purchase tag ($50) trophy fee $1500
Grouse Purchase Tag ($100) No Trophy Fee!
Last Minute Moose hunt price is $6500 plus Tags ($400) No Trophy fee on Moose..
This will definitely be an adventure hunt.
This just opened up: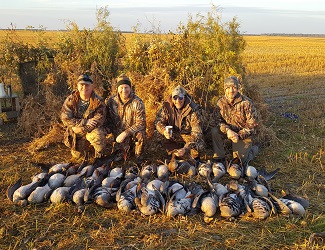 Black Bear / Waterfowl Combo hunt  for Sep 3-10 2023!!
3 Spots Available this is a spot and stock Black Bear Hunt in oat fields!!
There will be 3 Morning Goose hunts, we hunt on fields in Willow Blinds..
Last Minute Special: price of the hunt is $4200 plus Tags ($400) regular price is $5800 plus GST and Tags!
This is a 2 bear area and a trophy fee of $1000 for the second bear!
We can kill 8 geese and 8 ducks per morning per person!!
Really fun hunt!!!
Contact:
TROPHY NORTH OUTFITTERS
Kevin & Val
La Crete, Alberta
Phone; (780) 841-7643
Email: trophynorth.outfitters@yahoo.ca
Facebook: https://www.facebook.com/Trophy-North-Outfitters-680739055325021