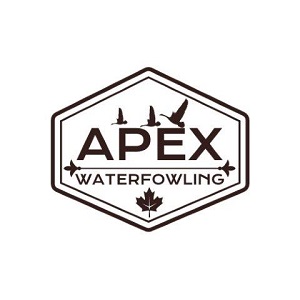 Hunting in North America
Welcome to Apex Waterfowling:
Duck and Goose Hunting in Saskatchewan!
Saskatchewan's abundant flyway allows us to capitalize on a mixed bag hunt on a daily basis. While duck and goose hunting in Saskatchewan, we challenge you to see how many species you simply see on just a morning duck hunt.
Enjoy your view from the blind not laying on your back but sitting in an A-frame style blind and being able to stand to shoot.
At APEX we believe in quality over quantity when it comes to our clientele. We run one group per day (YOUR GROUP) to promise you the best hunt possible. From your guide, the spotters all the way to the chef, you are our #1 priority while with us at APEX.
Why Choose APEX Waterfowling
Every single one of us at APEX are personally invested in making your trip everything you want it to be. From smooth booking and travel planning, all the way to dream hunts and shockingly great food, we want you to have the trip of a lifetime.