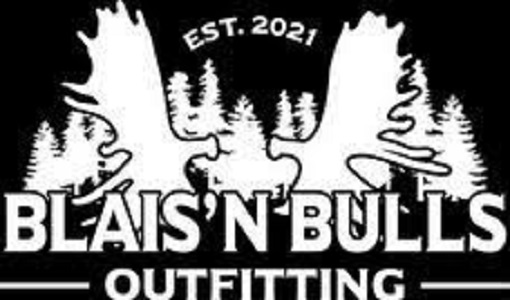 Hunting in North America
Welcome to Blais' n Bulls Outfitting, we are an outfitting company located in Northern Alberta.
We offer moose and black bear hunts. Our team may be young, but we are energetic and experienced. 
We are ready to make your hunting dreams a reality!
Blais'n Bulls Outfitting is located in Manning, Alberta, Canada.
Our hometown has a population of about 1,100 people.
We are located about 5 hours north of Edmonton, AB
& about 2.5 hours north of Grande Prairie, AB.
Our moose hunts take place in the pristine wilderness of the Chinchaga area of Northwestern Alberta.
The area is home to a dense population of moose and the average range size of 30-40 inches
with chances of getting a 50" bull.
Black Bear Hunts:
Our bear hunts take place in the Chinchaga area of
North Western Alberta. These are spot and
stalk style hunts starting in May and running into the middle of June. We cruise old oilfield lease
roads, the grass is just starting to turn green and the bears are out feeding heavy after a long winter.
It is very common to see 10-12 bears a day.