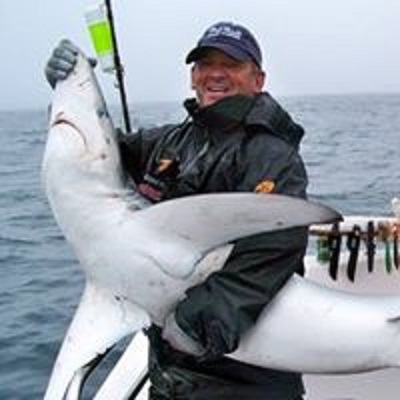 Fishing & Outdoor Adventures in North America
Nova Scotia Professional Sport Fishing Charters:
Blue Shark Fishing Charters is a professional sport fishing charter service, providing premier salt-water fishing adventures.
We specialize in big game shark fishing with state-of-the-art saltwater fishing equipment and an experienced crew whose goal is to make your wildest fishing dreams come true.
We are a 'catch, tag and release' operation. All data gleaned is sent to the Bedford Institute of Oceanography for the benefit of scientists working on shark research.
When handling sharks we pay particular attention to ensuring the safety of our clients as well as the sharks. We are committed to returning the sharks to the water in good health. We do this in part by removing any hooks (ours, and sometimes others) so the sharks go back in the water without any impediments. In fact, Blue Shark Charters removes roughly 20-100 long line hooks every year from the sharks we catch.