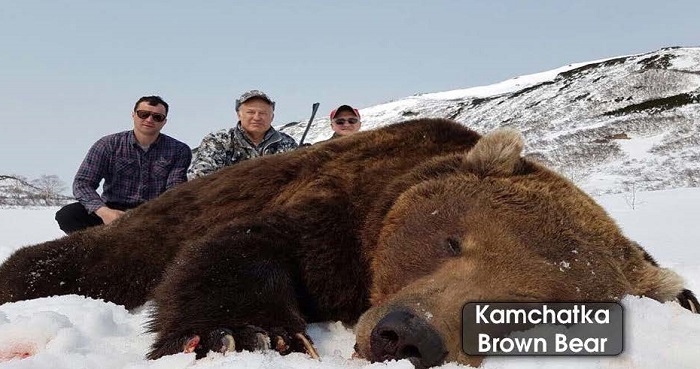 Hunting in Asia
Chubook Kamchatka Outfitters has been providing hunting and fishing services since 2000. Top manager and all guides are professional hunters with 25-40 years of hunting experience, permanently residing in Kamchatka.
The company Antares M Inc is a partner of the hunting company  and its representative in North America and Southeast Asia.
The top manager is a hunter with a great hunting experience. He has hunted on 4 continents – Asia, Europe, North America and Africa. He is the owner of six Grand Slams (GRAND SLAM) according to SCI version:
Bears of the World
Cats of the World,
Moose of the World
African 15
Dangerous Game of Africa
African Big Five
He also has three diamond circles (Diamond inner Circle):
Animals of Asia
Top Ten Award (16 animals)
Predators of the World
7 (seven) trophies included in the TOP TEN AWARD were gained in the lands of Dina, in Kamchatka.
The top manager is a Master Mesuarer SCI.
Hunt Russia for Kamchatka Brown Bear,  Kamchatka  Trophy Snow Sheep and Chukotka  Moose ( largest antlered Animal in the world)
Antares M has his representative in Moscow, fluent in English.