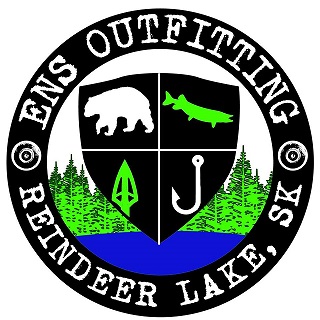 Fishing in North America
Ens Outfitting was formerly known as Wilson's Lodge. Established in 1956 it was the second fishing lodge built on Reindeer Lake and has hosted thousands of happy, satisfied anglers over the years. Now set to take on guests for the first time in over a decade Ens Outfitting has upgraded systems for the comfort and improved experiences of all future guests.
Our lodge is in the middle of nowhere. Perfect right? Why would we have a lodge that is easy to get to? The big fish get big for a reason, take a second and think like a fish, would you live in a spot that's easy for a fisherman to catch you? Of course not! We are here to make honest people of you, all of the big fish stories from Ens Outfitting are 100% true.
​Powered with a new vision and driven by the legacy of Reindeer Lake, Ens Outfitting wants to make your angling and hunting dreams come true.