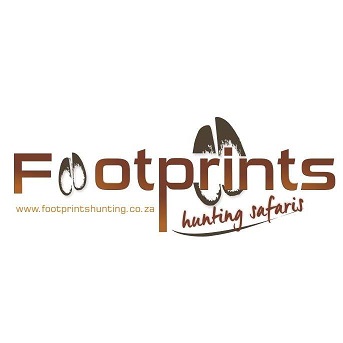 Hunting in Africa
OUR MISSION AT FOOTPRINTS HUNTING SAFARIS – provide an affordable hunting experience without sacrificing quality. Client safety is our top priority. Our Professional hunters are committed to providing shot opportunities at quality trophies. To provide you with an unique and unforgettable African hunting experience.
Footprints Hunting Safaris is owned and operated by Pieter Lombard and Jenny Venter-Aarloo. Pieter is a Professional Hunter of Footprints Hunting Safaris. Jenny oversee the day to day operations of Footprints Hunting Safaris.
Pieter is passionate about nature from a young age. Pieter grew up on a farm in Vaalwater and started hunting from the age of 13. Pieter shares his knowledge and experiences. We pride ourselves in our return clients. It all starts around a campfire and then grows into a bond of trust.
Footprint Hunting Safaris cater for local,corporate and International hunts since 2010. Footprints hunting safaris is a member of The Professional Hunters Association of South Africa.
Footprints Hunting Safaris has staff members to assist us in giving you the excellent trophies and service you deserve. More than 50 species are available to hunt in abundance on thousands of acres in concessions in different parts of Africa, depending on your needs.
Lodging is five star with spectacular views. You will experience a true African Safari. Depending on out booking calendar, lodge availability and availability of trophies you wish to hunt, we customize your dream safari to suit your individual needs and requirements.