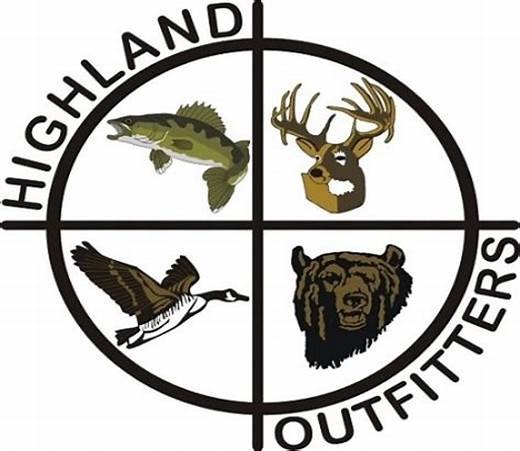 Hunting in North America
Saskatchewan Waterfowl Hunting Outfitters.
Fall Waterfowl Hunting
Allow us to welcome you, as our guests, on an exceptional hunting experience. As Highland Outfitters approaches a quarter of a century in business, one must reflect on the world-class waterfowl hunting and lifelong memories that have been created for our clients and ourselves. We thoroughly enjoy hosting our guests. We look forward to seeing long standing clients that have become old friends. It's also fun to meet new hunters every fall. We're always interested in hearing from fellow hunting enthusiasts – give us a call and let's talk hunting 1-866-453-9270
The most important component of a good waterfowl hunt is spotting, which is why our intensive spotting program is the backbone of our success. We spend many hours spotting each day and log thousands of miles every week to ensure that you are hunting the best possible fields in the days to come.
Goose hunting is done in harvested grain fields where we observed geese feeding in previous days. Geese that are abundant in our area are greater and lesser Canadas, White fronts (Speckle bellies), Snows, Blues, and Ross geese. This offers our clients some real variety and the chance to pursue what they prefer. Dark geese are usually hunted using full-body decoys from layout blinds for cover. This provides good up-close viewing and shooting access as well as safety for the hunters. White geese are usually hunted using 500 to 1000 windsock type decoys as well as full bodies with the help of an electronic call.  We hunt wearing white suits amongst the decoys laying on inclined backrests, from layout blinds, or from a sitting position in our custom- built A-frame blind with flip down front for easy shooting.  We usually shoot a lot of dark geese and ducks in the white decoys as well as they are accustomed to feeding together. Under the right conditions, pass shooting can also be very productive.
Duck hunting usually involves an evening field shoot over decoys for big Northern Mallards with the help of spinning wing decoys. Mallards and Pintails are also commonly taken over the goose decoys during the morning goose hunt as they come out to feed. Many of our hunters leave here with memories of a "duck tornado" like they have never imagined. We very seldom hunt ducks over water as this is their safe haven which is imparative to keeping them in our hunting area.  However, hunting small potholes on years with plentiful water can be very productive as well.
If you like a big target, Sandhill Cranes are numerous in our area and offer some exciting shooting over decoys or pass shooting in the evening. We are located in one of the premier staging areas for Sandhill Cranes in all of North America. If you have never hunted Cranes before you owe it to yourself to experience it first- hand. Known locally as Pterodactyls, Storks, Turkeys, Gooney Birds, & Buzzards, many clients consider shooting low flying Cranes, one of the highlights of their trip. With very liberal bag limits and an abundance of ducks, geese, and cranes, waterfowl hunting opportunities in our area of Saskatchewan are outstanding.