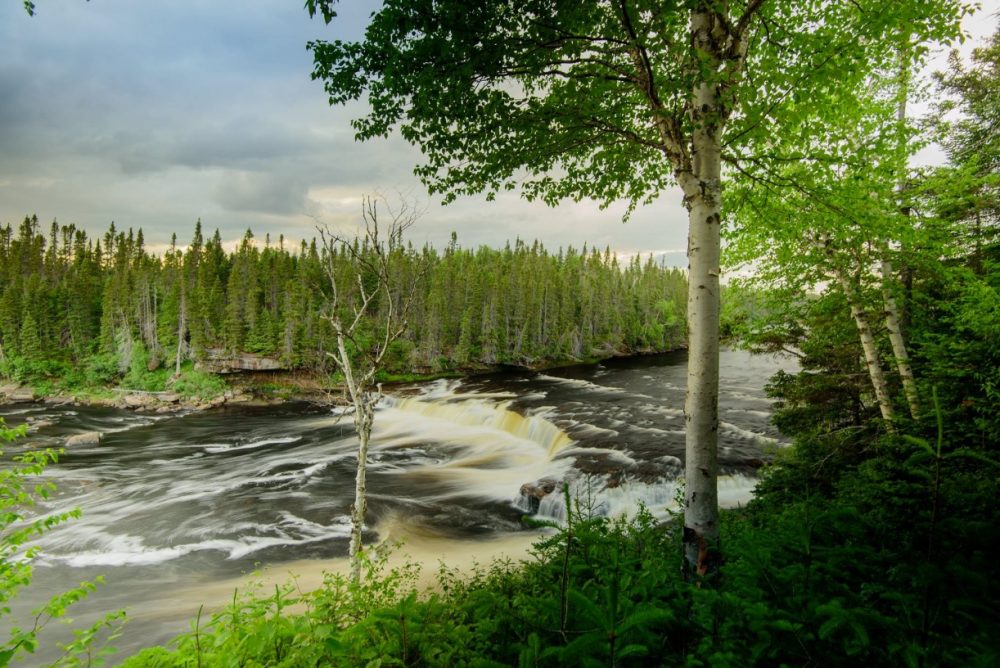 Fishing & Outdoor Adventures in North America
We welcome every Atlantic salmon angler to come and experience a Newfoundland fly fishing story here on the mighty Humber River that will turn the heads of any angling enthusiast. Humber Lodge Big Falls is that one unique place where luxury meets the passion of fly fishing. The Humber River is approximately 120 kilometres long and flows through the breathtaking west coast of Newfoundland, Canada. This is a major Atlantic salmon fishing river and Big Falls is where salmon anglers come for the action.
We are located right on the Humber River next to Big Falls which is known worldwide as a salmon anglers dream destination. If you are seeking a Newfoundland salmon fishing trip to check off your bucket list, then Humber Lodge Big Falls is where high end Atlantic salmon fly fishing awaits your cast. Contact us today and come stay at our luxurious Newfoundland fishing lodge and share our passion for salmon fishing, outdoor adventure, beautiful scenery, mouthwatering food and wonderful friends.