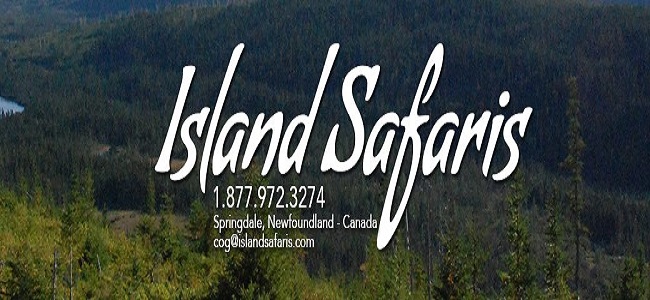 Fishing & Hunting in North America
Welcome to ISLAND SAFARIS, a full service BIG GAME HUNTING and FISHING outfitter. Owner, Cyril (Capt. Cog) Pelley, is a commercial pilot with over 15 years experience in the outfitting industry. The Owner operates two hunting and fishing lodges, an air charter service, and the 23 room Pelley Inn, located in Springdale, NL.  We offer a wide range of hunting and fishing packages and combos which will provide you with the very best there is in Newfoundland wilderness adventures.
At Island Safaris, we pride ourselves in being one of the most successful Newfoundland Outfitters and continue to provide world class lodging and services.  Our Guides are among the best there are, with years of experience and are more than happy to do everything possible to get you on the animal you want.
Here at Island Safaris, we operate our own Robinson R44 helicopter for servicing our remote sites.
Newfoundland offers moose hunting opportunities that are second to none.  Our impressively high population density and unique terrain offer both archery and rifle hunters a success rate that is second to none.  The habitat Newfoundland provides results in strong healthy moose and produces  Trophy animals that will make any hunter happy.  Seeing multiple moose per day here during a hunt is the normal, many of which will be bulls ranging in all sizes, from spike bulls to Trophy bulls like the one shown below.  If your looking for the moose hunt of a lifetime then Newfoundland is the place and all of us here at Island Safaris will make sure your hunt here on the Island will be one you never forget.