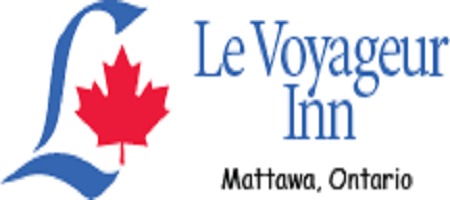 Fishing, Hunting & Outdoor Adventures in North America
History is right outside the door.
Welcome to Le Voyageur Inn nestled in Mattawa Voyageur Country, Ontario Canada.
Where the lazy Mattawa River meets with the mighty Ottawa River, you'll find our historic Inn.
The landmark building dates back to its original construction in 1881, and while the world around us changes quickly, our beautiful Inn remains steeped in Mattawa's rich past.
While you are with us, we are committed to making your stay a truly memorable one, with clean cozy rooms, great rates and a dedicated customer service. Our dining lounge specializes in Authentic Thai cuisine as well as classic Canadian.
Le Voyageur Inn is located on Main Street, downtown Mattawa walking distance to many facilities.
You literally cannot miss us as we are mere seconds from Highway 17.
Le Voyageur Inn is your go to place to enjoy these great packages:
Fishing & Hunting
ATVing
Snowmobiling
Skiing and Snowboarding
Canoe tripping
Golfing