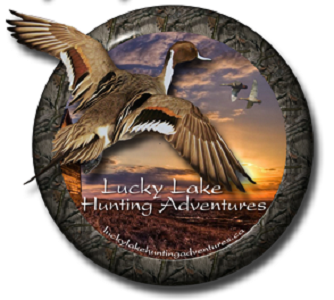 Hunting in North America
Here at Lucky Lake Hunting Adventures we know you come to Saskatchewan hunt waterfowl, and that is what we give you. Unlike most outfitters, with us you hunt the whole time you are here. You are guaranteed at least 2 hunts everyday with us .That's right, in a 3 day hunt you have a minimum of 6 hunts, 4 day hunt you get 8 hunts, etc! If limits are reached quickly we try our best to sneak in quick upland hunt, or an impromptu crane hunt. It's your hunt, so let's hunt.
Our season dates are September 15 through November 10. We are lucky here in the fact that the Saskatchewan River stays open well into the end of November and snowfall is usually light. This makes for some of the best, and underrated big honker and fat mallard hunting anywhere.
Whitetail:
We are one of only a few outfitters offer all inclusive whitetail hunts in 2 zones for Canadian residents only.
Two different hunts are offered for each zone, and only a very limited number of hunters are taken.
Zone 24- This hunt takes place in the Coteau Hills and is a spot and stalk hunt. Only 6 hunters are taken, and are guided 2 to 1. Hunters should expect shot distances of up to 400 yards.
Zone 14- This hunt takes place in the river breaks and coulees along the South Saskatchewan River. Hunts are conducted from blinds over bait stations. This gives the hunter ample time to judge deer from the comfort of an enclosed blind. Shot distances are less than 100 yards. Only 4 hunters are taken on for this hunt and are also guided 2 to 1.
The hunts are conducted from November 25th to November 30th