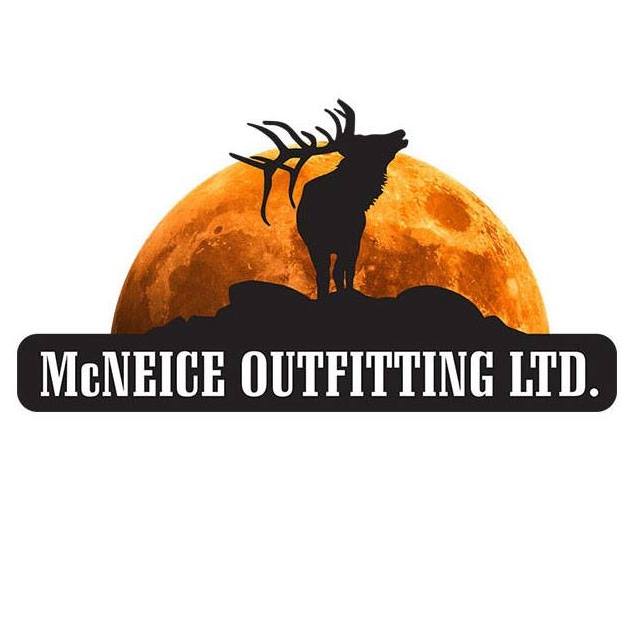 Hunting in North America
MCNEICE OUTFITTING LTD.
McNeice Outfitting Ltd. operates what we believe to be the premier Elk and Whitetail combination ranch hunt in Canada. Located just off the pristine eastern slopes of the majestic Rocky Mountains, hunters are greeted to world-class scenery and magnificent elk and deer!
Our archery hunts take place in September and October, during the peak of the rut, with hunters enjoying almost 100% shot opportunity. During this time smaller groups of elk are found thoughout the ranch. Numbers range from a dozen or so, to upwards of 100, as the herd bulls in the 320 – 370 class, run ragged, as they try to keep their harem from other bulls in their quest to produce as many of their offspring as possible. Often several five and six point satellite bulls are found within these herds, which offer fantastic opportunities as well. Guides ply their skills as they call, spot and stalk, and use blinds in high travel corridors to put our clients in positions from which they have shots in the 20 – 60 yard range.  If a combo hunt including whitetail or Mule deer is desired, we have a limited number of archery allocations, which we offer our clients.
Rifle season for elk on the ranch starts the last week of October, and continues until the end of November. This is an exciting time as often the bulls we hunt are in large herds of 200 animals! This hunt is predominantly spot and stalk although we have implemented the use of bale blinds, with great success. These hunts are often sold out several years in advance and for good reason! We limit the numbers of hunters on the land, which we hunt, to ensure the highest quality hunt possible. Our clients have told us many times; we simply have more elk, and bulls of high quality, then our competitors.
Our rifle deer season occurs during the month of November, with most hunters taking home bucks in the 145 – 160 class. Having said that, our area has produced bucks into the 180 range! Spot and stalk, rattling, and the use of bale blinds are the preferred methods of hunting. While hunting the ranch clients usually see over 100 whitetail and 20 – 30 mule deer each day.  Once the rut starts, it is exciting as the bucks move freely throughout the day creating a super fun hunt.