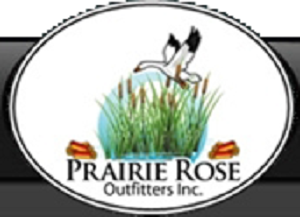 Hunting in North America
What to expect when you hunt with Prairie Rose Outfitters.
Duck,  Goose and Sandhill Crane Hunts in Saskatchewan, Canada with Prairie Rose Outfitters Waterfowl Hunting Guides. Saskatchewan bird hunting in the Quill Lakes region of Saskatchewan Canada. We specialize in Snow goose hunting along with greater and lesser Canada geese, and white-fronted geese (specklebellies). Also available waterfowl hunts for mallard, pintail, gadwall, and teal ducks (and more), upland game birds such as Sharp-Tail Grouse (Prairie Chicken) and Hungarian Partridge.
We offer 2 full field step ups each day. Yes that is double the work for us and double the opportunity for you to kill more birds.
Being located 30 minutes or more east of Saskatoon allows us to hunt snow geese in the afternoon all season. Other areas to the west have to wait until after Oct 15th to hunt snow geese after 12:00 noon.
We hunt a variety of migratory birds including Greater Canada geese, Canada geese, and white front geese, Snows, Blues and Ross Geese. Also Sand Hill Cranes along with Ducks, mostly mallards and Pintails, but many others common to the Quill Lakes area. As much or more variety than anywhere in Canada!!!
So be sure to consider this when making your decision if you think we are a little more expensive than the next guy. Prairie Rose Outfitters simply has more to offer!