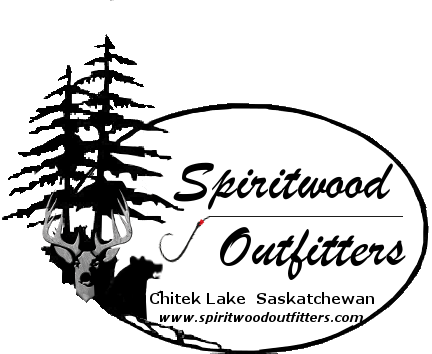 Fishing, Hunting & Outdoor Adventures in North America
Our  hunts take place in the fringe area of the Provincial Forest where there is an abundance of wildlife.  Anyone who has hunted in the forest of Northwestern Saskatchewan will agree it is a different kind of experience.  There is a potential for a world class Whitetail buck or a huge color phase Bear to step out in front of you at any time.
Located 150 miles Northwest of Saskatoon, Saskatchewan, in the Provincial Boreal Forests among the many lakes, Spiritwood Outfitters offers to our clients the following:
Spring and Fall combination Bear and fishing  hunts.
Fall Whitetail hunts
Spring and Summer Fishing
Photography trips
Ice fishing when weather permits. 
Our lodge is located on the shores of Chitek Lake in our Provincial Forest. This is one of the many lakes and streams in the area which has excellent fishing for a variety of species.
Accommodations are modern with all home amenities. The Outpost camp is located on the Northwestern end of Chitek Lake, consisting of bunk houses, cook shack, shower and washroom facilities, skinning shed and freezer, all of which are powered and heated.