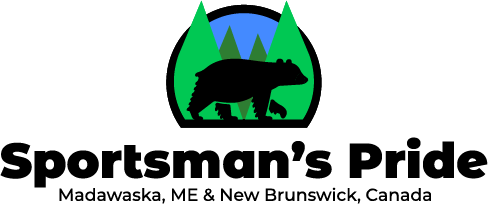 Hunting in North America
Maine & New Brunswick, Canada hunting at it's finest.
Experience. In business for 25 years!
Sportsman's Pride Outfitters is in the heart of Black Bear country on the border of Maine and Canada.
During your hunt you will enjoy stunning views, large population of Black Bear, Moose, Waterfowl and Deer.
Located along the St. John River, which separates New Brunswick and the U.S. Weather you are an experienced bear hunter looking for a big bear, or a first time bear hunter wanting a great bear hunting experience, please take the time to look at our website. I believe you will find us different than other outfitters. Our FAQ page has great information. Thanks for visiting.