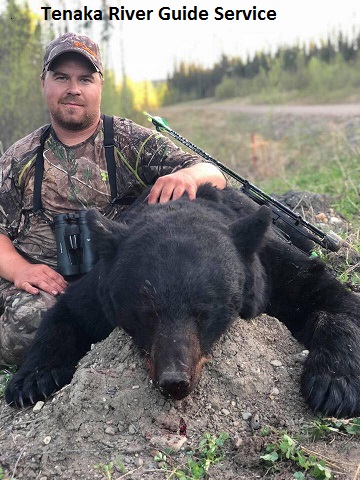 Fishing, Hunting & Outdoor Adventures in North America
We are a full service hunting fishing and ecotourism company. We have been in the Outfitting and tourism business since 2001. We have had great success and customer satisfaction for over 15 years. We strive hard to provide a great experience with high success rates. Our guides are all top notch with many years of experience in the industry. Our area is home to great number of quality animals and has not been over hunted or had predation problems. It has been home to some record book animals.
Our hunts are on foot boat or ATV and we conduct our hunts from spike tent camps or from our main camps which have most of the amenities you have at home. Our camps are clean and and we pride ourselves in our great service, area and food. We try to provide all our clients with a good quality experience and above average success.
This is real hunting where you are alone with nature. It is not an easy hunt and one must be ready for what ever mother nature can throw at you. We can have snow rain and heat all of which can effect your hunt in a negative or positive way.  There are predators such as Grizzly, Black Bear, Wolf and Cougars we are careful and provide a safe as possible experience for our clients. We want you to know that hunting is remote and has risks but the  rewards are high. Our animals have great genetics and therefore those who are willing to put in the effort will have a great reward.
Our Territory is big covering close to a million acres of untamed wilderness. Our concession is Southwest of Fort Nelson BC it encompasses a vast array of land from mountains, muskegs and timber to numerous lakes and drainage's. This area is home to a diverse amount of species from Grizzly bears, Goats and Stone Sheep to Moose, Elk, Deer, Lynx and Cougars. We have one of the best moose habitat areas in all of British Columbia. It is also home to good numbers of Rocky Mountain Elk. All our species have good numbers and great genetics producing record class animals in all the species. Our bears are large with even some color phase animals. Our Grizzlies will produce 8 foot plus bears and come in a wide variety of colors.
We have a large number of Lynx we also have Cougars and Wolverine. Our area provides great opportunities for hunting but also fishing hiking,trail riding snowmobiling and other outdoor activities.
Call us for more information and let us help you plan your next adventure. We look forward to talking to you soon.