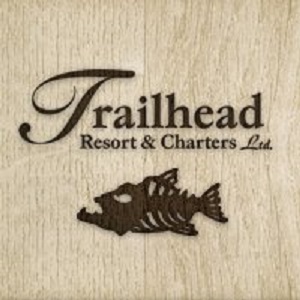 Fishing & Outdoor Adventures in North America
Just a two hour drive from Victoria, B.C. Trailhead Resort is a full-service Vancouver Island fishing lodge and hotel in Port Renfrew, BC. Our guests experience the West Coast lifestyle straight from check-in. Our luxurious fishing lodge is decorated with Vancouver Island fishing paraphernalia and local first nations artwork. Delicious West Coast cuisine with BC seafood and homemade deserts are enjoyed by all of our wonderful Fishing Package guests.
Whether you're looking for a Port Renfrew hotel, or an amazing Vancouver Island BC fishing experience for you and your friends, family, or co-workers, Trailhead Resort would love to welcome you.
Fishing Vancouver Island is an experience you won't forget, with Trophy Salmon and monster Halibut aplenty. From one-day fishing charters to three-day adventures, Trailhead has the Vancouver Island fishing experience for you.
Join in at whatever level you are comfortable with; whether you want the guide to set up your fish and hand you the rod, or you want to do it yourself, there is no problem either way. If you want to help out with the rigging or learn how to do it yourself, our expert guides are more than happy to show you the ropes. Talk it over with your guide and he will make it happen.
We usually do the netting just so you don't end up hating your best friend over a missed fish, but that's negotiable also. It's fun, it takes skill, and we catch a lot of beautiful shiny salmon (and you take a lot of delicious fish home with you). There are very few things that equal the heart-in-throat excitement of a big slab battling you with all his strength and the tricks, the fear and the anticipation you experience throughout this fight.