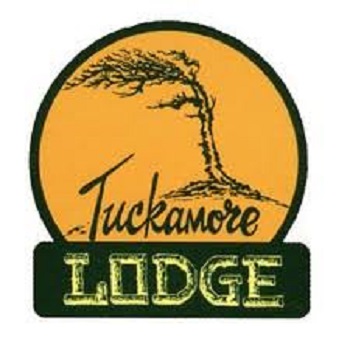 Fishing & Hunting in North America
Newfoundland's Tuckamore Lodge
An

 

Excellent

 

Spot

 

For

 

Hunting and Fishing!
With a 96% success rate, moose hunting at Tuckamore Lodge dominates other hunting areas around Newfoundland. Tuckamore Lodge also offers black bear hunting with an outstanding 70% success rate. Caribou hunting has never been better for Tuckamore guests than now since the recent opening of a new caribou management zone which means a unique opportunity.
Spring bear hunts run during the month of June (rifle and bow hunting in the fall). Moose, bear and caribou all start on the second day of September. Moose hunting and caribou hunting are open until the second week of December, while the black bear hunting season closes at the end of October. For all big game, there is a two-week pre-season opening for bow hunting only. Tuckamore Lodge, with its picturesque surroundings is the perfect place to take advantage of all the hunting opportunities that Newfoundland, Canada has to offer.
The Great Northern Peninsula of Newfoundland has some of the world's finest fishing rivers with species such as Brook Trout, Arctic Char, and Atlantic Salmon (being the main catches).