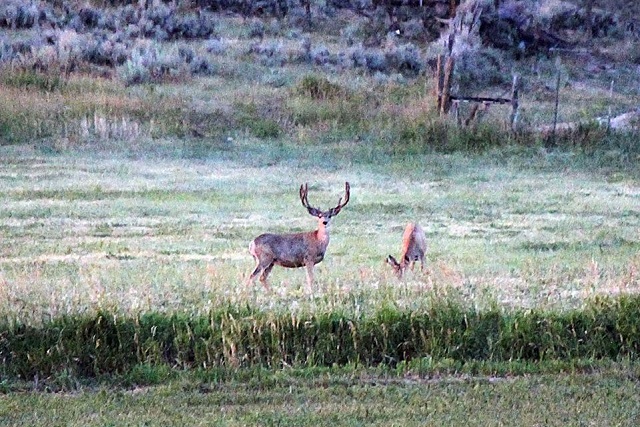 Hunting in North America
Wilderness Tracks Outfitters:
Craig Colorado:
Elk, Mule Deer and Antelope.
Full service guided hunts on private land. All hunts are for five days plus the day before and the day after (for arrival and departure.) One Guide for every two to three clients. you stay in a comfortable cabin and hunt from our Base-camp on the ranch. If you were born on or after January 1, 1949 you must have a hunters safety card to hunt in Colorado. Applications must be submitted during the month of March. Drop Camps are not guided and are on the Public Land. We pack you in and we pack you out.
The Wilderness Tracks Outfitters excels at what's caled a "Gentlemen's Hunt".
Wilderness Tracks  has three separate parcels of land that have been in the family for 4 generations.
They know where the game animals like to hang out depending on changing weather and hunting pressure.
Their land is on the edge of where the animals leave the safety of the mountains to migrate to their winter grounds on the plains.
The game animals also leave adjacent areas where there is greater hunting pressure to look for food and water and a place to hide out. We daily see elk and mule deer and search for legal sized animals during the various Colorado large game seasons.