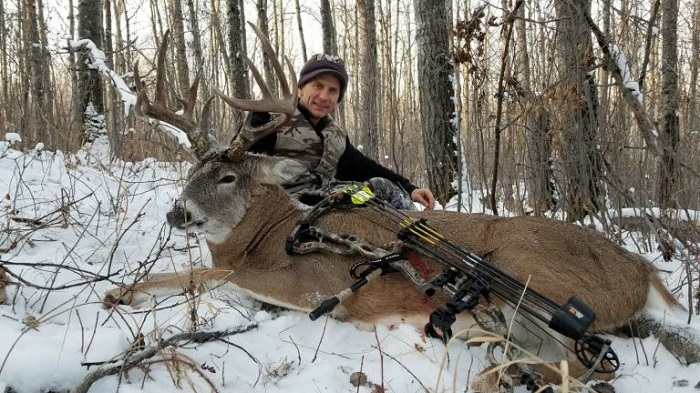 Hunting in North America
Exclusive Edmonton Bow-zone Whitetail Hunts:
We offer a high end highly scouted whitetail archery hunt in the Edmonton Bow zone. With over 25 years experience hunting and living in the area. Guiding exclusively on our own private land which we scout all year taking only 1 or 2 hunter's each November. We target 150″ gross plus deer with the possibility of killing a much bigger deer reaching into the 180″ plus mark. We can only do this by taking limited hunters for a 10-day hunt to maximize opportunity.
We are very selective on who we bring as you become part of the Bow zone family very quickly. The hunt is tough, 10 days dark to dark on stand. Sleep accommodations are private and clean for maximum rest while you chase a free-range giant. All homemade meals. Weather can be very very cold and a special gear list is required. Please call Ryan for more info: 780-619-9453