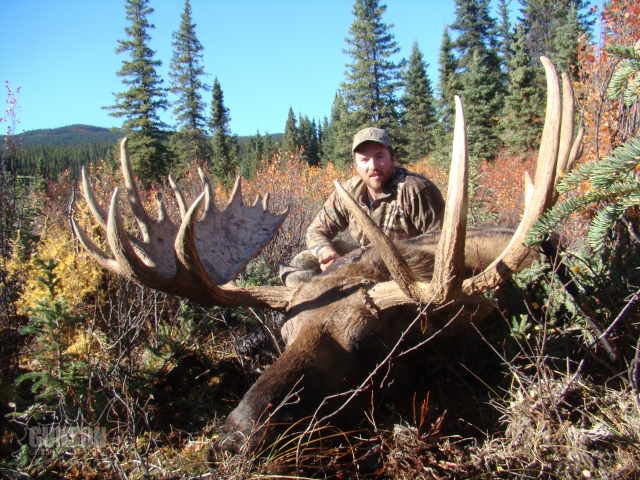 Hunting in North America
Gunson Guiding & Outfitting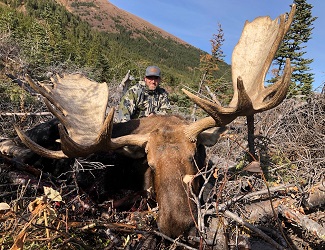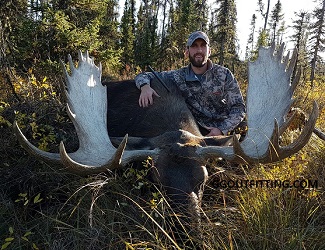 B.C. / Yukon Boarder Rut Moose Hunts.
Land of the Giants!
Cancellation means you save 2500.00:
Sept. 15-24 OR Sept. 22-Oct.01. 2019.
Last Minute Cancellation Special: $14,00 hunt available for  $11,500. 
Hunt price includes air charter ($1500).
license ($500) and taxes extra.
NO draw required, the tag is available.
1 x 1 Hunt on remote lake near the BC-Yukon border.  Just 1 hunter per lake per year.
If you are looking to harvest a trophy of a Lifetime in a true wilderness setting, this is what you have been waiting for.
75-80% opportunity, Bulls harvested average 55″.
Booking Moose and Caribou hunts into 2020 and 2021.
These are extreme wilderness hunts.  Most of our hunts are done with 1 hunter per camp.  Our facilities are rustic, we have some small cabins, but often hunt from tents.
If you are interested in a hunt give us a call, and we can discuss.
Contact Gunson Guiding & Outfitting,
Jake Gunson
Liard River, B.C.
Phone # 250-500-2717   
E-mail: jake@ggoutfitting.com
NOTE:
Through the Summer and Fall we will not have regular access to e-mail or phone service.  If you need to contact us, leave a message at (250) 500-2717, and we will return your call as soon as we are able to.