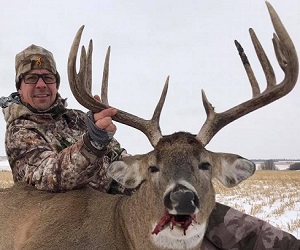 Hunting in North America
Rib Creek Outfitters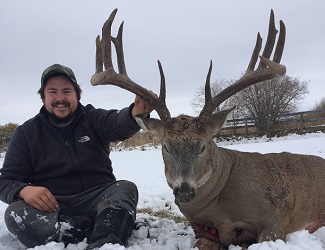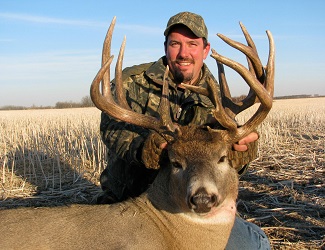 Alberta Rut Whitetail!!!!
Hunting is done from a variety of elevated box blinds (heaters available if needed), hang on, ladder, and climbing stands set up on pinch points and scrape lines to ambush these giant bodied rutting Whitetail bucks cruising for does.
The stands are set up with safety and comfort in mind, making it all that much easier to sit all day long waiting for the buck of a lifetime with many deer killed between 11 AM and 2 PM every year.
The Whitetail populations have been on the rise with the recent easy winters.  Combine that with the better than average agricultural yields that grow these huge bodied deer and a client can come up with the expectations of seeing Whitetails over 140 inches and a chance of taking a deer over 170.
Rib Creek ahs 2 spots available during the peak Rut.
Included:
Cell reception and WIFI
1800 sq. ft. common area with big screen tv (satellite feed)
All hunts include pick up and drop off from the hotel located near the airport on the hunt start/finish dates
Meals and lodging
Transportation within the hunting area during your hunt
Comfortable stands/blinds
 Caping and field dressing of your trophy
Experienced guide
Guaranteed tags (no draws)
Meat and trophy export forms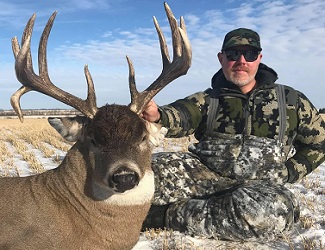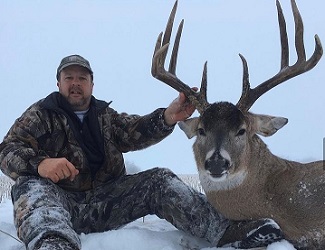 If you have ever wanted to harvest a massive Alberta Whitetail, here's  your chance.
November 11 – 16th 2021  (arrive on the 10th depart on the 17th.)
Regular price; $6250.00
Last Minute Special; $4995.00 (Inquire about further discount if you take both spots!)
Contact:
Zach Bowen
Phone: 1.780.608.5259
Email: ribcreekoutfitters@lynxnet.ca
Website: https://ribcreekoutfitters.com/