Hunting in North America
Alaska Cross Country Guiding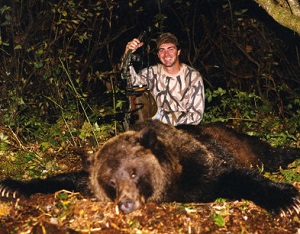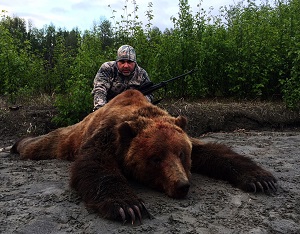 Alaska Brown Bear…..Save over 4000!
Alaska Cross Country Guiding has one unbooked 12-day Brown Bear hunt that can start mid October. It will take place in-part, at night because there will be a full moon.
The location is in unit-1, near Haines, Alaska and the hunt takes place within the Chilkat Bald Eagle Preserve, where thousands of Eagles will be feeding on the same abundant run of salmon that also attract the bears.
We are 85% successful on our fall Brown Bear hunts. Hunter WILL see bears. Abundant references upon request.
The normal price is $16,950.
Last Minute Special: $14,500  reduced to 12,500!
These are full-service, high-probability hunts that are conducted in game-rich locations.
The hunts will take place in Mid October or early November 2019, and the dates are flexible.
All lodging, meals, and hunt-related transportation are included in the price, clients stay in a heated, comfortable, log cabin with a hot shower every night.
Check out the videos:
Brown Bear Rifle:      https://youtu.be/hPhAn-3ypOQ
Brown Bear Archery: https://youtu.be/_eooGa8NJZg
Contact:
Al Gilliam
Alaska Cross Country Guiding
PO Box 731
Haines, Alaska 99827
Phone # 907-767-5522
Email: al.gilliam@hotmail.com
Website: www.alaskabearandgoathunting.com