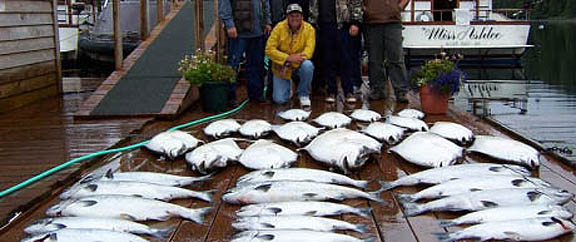 Fishing in North America
Alaskan Experience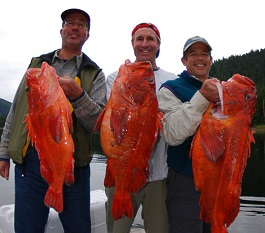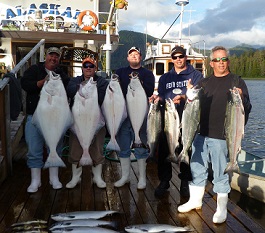 Fish Alaska this season aboard a Floating Resort!
It's amazing, there's just no other way to describe it. You wake up on the water, and after a gourmet breakfast you board one of our two 35-foot, fully outfitted sport cruisers and off you go, to a secluded part of the bay or out into Chatham Strait -or it's off to the lake for unparalleled fishng. Our friendly, professional Captains and deckhands have extensive knowledge of the fishing grounds and will ensure that your fishing needs are met.
You can expect to catch a number of different species ranging from: King and Coho Salmon, Rock Fish, Lingcod, and we'd put our halibut fishing up against any in the world.
Alaskan Experiences has some great fishing spots available:
June 27th – July 1st    5 fishing days 4 up to 8 people
July 6th – July 10th     5 fishing days 4 up to8 people
July 11th – July 14th   4 fishing days up to4 people
July 24th – July 28th   5 fishing days 4 up to 8 people
Last Minute Special: 
Four days of fishing $3,900 per person
Five days of fishing  $4,825 per person

Alaskan Adventures uses Ward Air out of Juneau.
Contact:
Neil Voelckers, Owner/Operator
Email: thesearanger@gmail.com 
Phone: (907) 723-7117
Alaskan Experiences, LLC.
P.O. Box 20310
Juneau, Alaska 99802
Website: http://alaskanexperiences.com