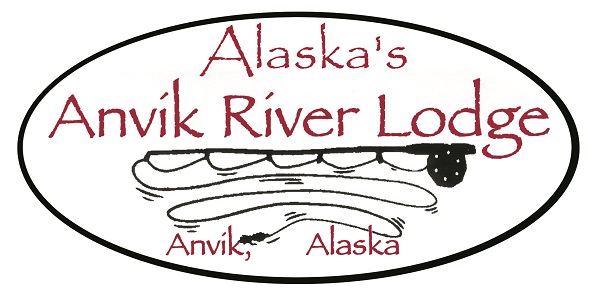 Fishing in North America
Alaska's Anvik River Lodge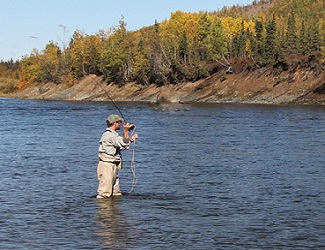 Dates are filling fast plan your Alaskan adventure now!
All Inclusive 5 Night Packages Include:
 4 & 1/2 days guided fishing 1 guide per 2 guests.
Round-trip private airplane charter from Anchorage to Anvik. (an over $700 value)
Round-trip boat transportation from Anvik to the Lodge
All meals, snacks, complimentary cocktails, beer, wine & soft drinks
Comfortable lodging in spacious guest rooms.
All fishing gear – fly & spin cast – you may also bring your own if you wish.
Use of steam lodge
Use of internet & wi-fi.
Chest waders, boots & raingear as needed.
Fly-fishing & spin casting lessons if you'd like.
Daily housekeeping & laundry service as needed.
Processing your salmon catch within house limits and subject to State of Alaska regulations (male salmon only) – frozen & smoked
Does not include fishing licenses and stamps, staff gratuities or optional trap shooting activities. Licenses and stamps can be purchased at the lodge.
TRANSPORTATION TO AND FROM THE LODGE: Our trip packages are all inclusive from Anchorage. That means you just need to get yourself to Anchorage in time to meet our privately chartered flight to Anvik. We'll take care of you from there.
1st available dates:
June 24th-29th, 2023

June 29th-July 4th, 2023
July 9th-14th, 2023

July 14th-19th, 2023
Some later dates still available.
Take advantage of pre covid pricing:
Last Minute early booking Special: $5150 pp. 
2024 pricing will be 7550, so don't hesitate!
Contact:
Blair Hickson
Alaska's Anvik River Lodge
PO BOX 109 | ANVIK, AK 99558
866-885-0020 | 907-519-6040 | 907-663-6324
Email: info@anviklodge.com
Website: www.anviklodge.com