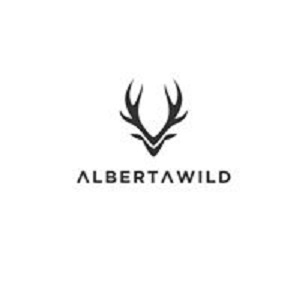 Hunting in North America
Alberta Wild Outfitting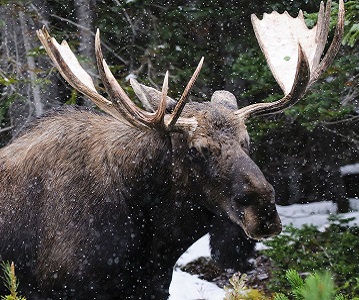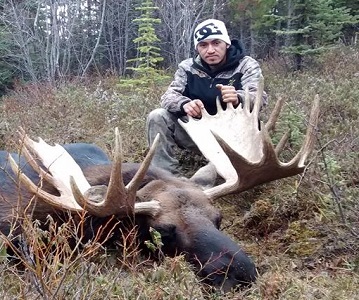 Alberta Wild 2018 Fall Moose Special:
Alberta Wild Outfitters invites you to join us for seven full days of Archery Moose hunting during the rutting season. Our Moose hunts offer some of the most intense hunting action and heart pounding excitement especially when a giant bull answers the call.
45″ Plus Bull Moose in the mountain zone.
September 17th – 23rd. 2018
Spend 7 full days hunting in the back country of Grande Cashe Alberta.
Only 1 archery spot remains for this years camp.
Included with your hunt:
7 full days of hunting.
Personal Guide service
All tags and licenses, ( Bear and Deer tags also available) Wolf tag included.
Comfortable accommodations, meals and transportation.
Videography of your hunt and adventure.
Last Minute Special: 6500.00 U.S.
See contact details below.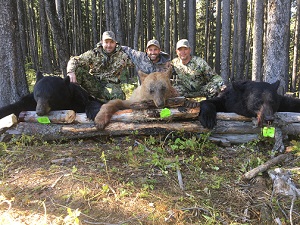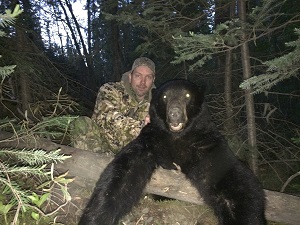 2018 Alberta Wild Fall Bear!
Alberta Wild Outfitters has 2 spots left for our 2018 Fall Black Bear Hunt:
Our Fall Black Bear hunts run from September 17th-23rd in our Mountain Zone outside Grande Cache Alberta. This is a true Spot and Stalk hunt and is reserved for hunters looking for a unique and exciting hunt. Our zone offers an extensive population of Black Bears due to the abundance of food in the many cut blocks and tree line meadows that we will be hunting.
This hunt is truly one of our favorites to host simply due to the amount of Bears we see and the opportunities that are presented to our clients.
For this hunt we utilize a back country camp with your own private accommodations, heated showers, full time master chefs and a large dining hall.
Our camp is very comfortable and accommodating and makes for a great place to wind down after a day of chasing Bears.
Last Minute Price: $5000 USD per hunter All in, even the taxes and tags!
Included in Your Hunt:
7 full days of hunting
All tags and licenses
Personal Guide Service
Comfortable Accommodations, full meals & transportation
Wolf Tag Included at no charge
Deer Tags Available for cheap
Videography of your hunt
Head to our website www.albertawild.com for more information about our hunts.
Check out our video: https://www.facebook.com/AlbertaWildOutfitting/videos/1928439127396741/
Contact:
Derek Dowdell
Alberta Wild Outfitting
Phone: Call (780) 691-6679
Email; hunts@albertawild.com
Website: http://albertawild.com/