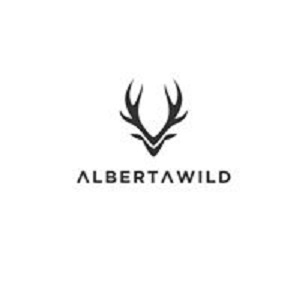 Fishing & Hunting in North America
Alberta Wild Outfitting
2018 Alberta Spring Bear!
Join Alberta Wild for an action packed six days of spot and stalk Black Bear hunting. Our operating area in the Central Alberta foot hills is a bear hunter's paradise, as population is on the rise. In addition to an abundance of black bears, an increase of color phase bear sightings have been recorded throughout the zone.
One of our most effective bear hunting methods is sitting and glassing open logging cuts and natural pastures for feeding bears. With several roads and trails throughout the zone and an abundance of feed, you will have an extremely good chance of harvesting your trophy black bear. This hunt is perfect for any hunter who is feeling adventurist and looking for a truly challenging hunt. Once you have hunted bear this way, you will likely want to do it again. These spot and stalk bear hunts are fair-chase, with no bait or hounds used. All hunts include, transportation during your stay, full meals, accommodation and full guiding services.
Hunts take place April 1 – June 15th 2018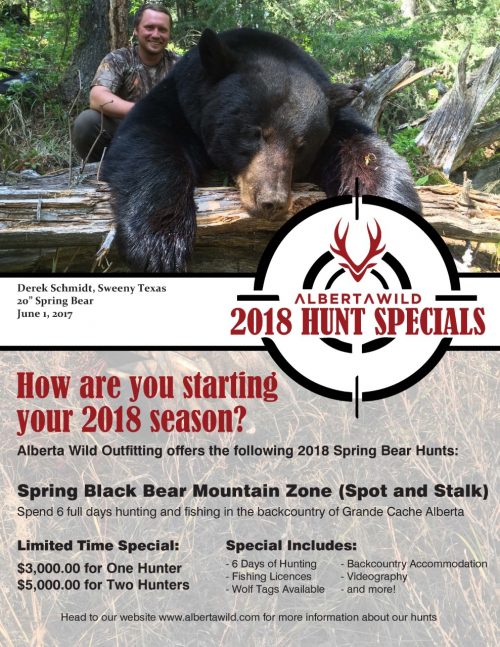 Contact:
Derek Dowdell
Alberta Wild Outfitting
Phone: Call (780) 691-6679
Email; hunts@albertawild.com
Website: http://albertawild.com/