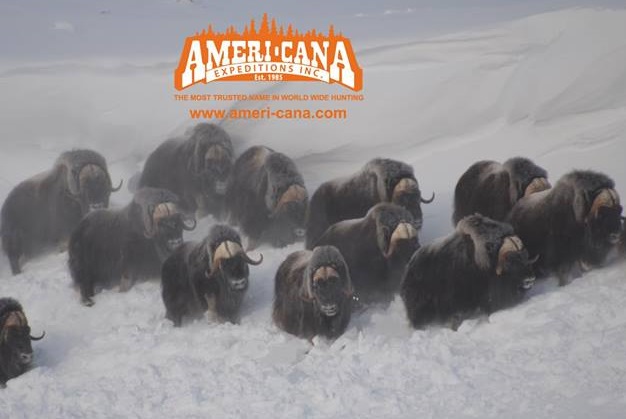 Hunting in Asia & North America
Ameri-Cana Expeditions Inc.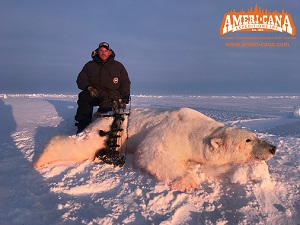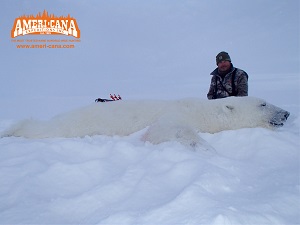 DEAL OF THE YEAR!
Last Last Last Minute Polar Bear Hunt!
Unbelievable discount on The most northern area to hunt Polar Bear in the Canadian Arctic.
Ameri-Cana will assist with all the airline flights.
April 17 Fly to Ottawa
April 18 Ottawa to Resolute Bay
April 19 Charter into Grise Fiord or hunting camp
May 3 Grise Fiord to Resolute Bay
May 4 Resolute Bay to Ottawa
May 5 Ottawa to home.
REGULAR COST
Norwegian Bay Area – Northeast of Grise Fiord
$45,000.00USD Hunt Cost
$  2,250.00USD 5% tax
$47,250.00USD
LAST MINUTE DEAL OF THE YEAR!
$15,000.00USD Hunt Cost
$      750.00USD GST
$15,750.00USD due to Ameri-Cana by bank wire or direct deposit at TD branch.
EXTRA'S
$  1,300.00CDN ($1000.00USD) LICENSE (Approx. based on exchange rates) Payable in Canadian Cash upon arrival in Grise Fiord
$  5,000.00USD Approx. Air fare from Ottawa, Canada to Grise Fiord and return (Payable with credit card)
$  7,745.00USD Optional to add Greenland Musk-Ox including tax and license. Must be paid for prior to the hunt.
$  1,000.00USD Approx. Shipping of hide and skull to Edmonton Taxidermist. You can probably take home with you.
$  9,975.00USD Optional Non-Hunter rate including tax
I have attached pictures of a few of the bears from this past spring (2018 Spring).
You can click this link to my website for additional information about the hunt;
http://www.ameri-cana.com/north-american-hunting/canadian-arctic-polar-bear-hunt/
Call Dan now!
Dan Frederick
Ameri-Cana Expeditions Inc.
780-469-0579
Email – ameri.cana@shaw.ca
Website: http://www.ameri-cana.com/