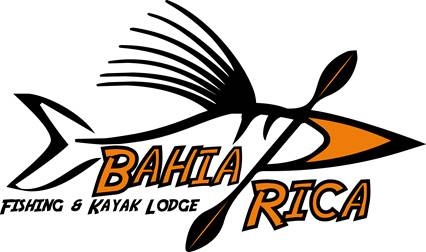 Fishing & Outdoor Adventures in Central America
Bahia Rica Sport Fishing and Kayak Lodge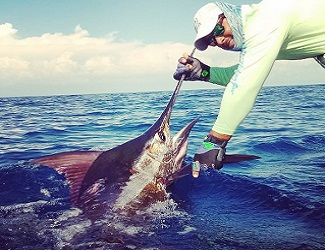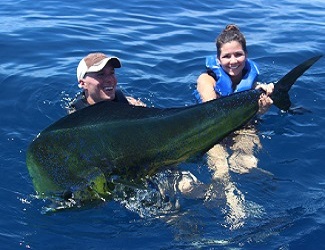 Costa Rica…. Two Oceans Fishing!
Costa Rica offers a unique opportunity for 2 Oceans fishing
Fish for Tarpon on the Atlantic for 2 days then head to the pacific for 3 days of fishing.
Pacific offers a wide range of fish from marlin, sailfish, yellowfin tuna Mahi Mahi,  wahoo on  the deep sea, to roosterfish, sierra mackerel snapper grouper Jack's on the costal fishing grounds.
You will be met by English speaking driver at the airport and taken to your first destination where you will be greeted by our English speaking guides.
This trip is physically demanding.
The fishing trip of a lifetime awaits you.
Group of 2 is 3700 per person
Group of 3 is 2900 per person
Group of 4 is 2400 per person
All prices are US dollars.
Included in package:
Taxi to all lodges
Lodge accommodations
Fishing licenses
2 days tarpon fishing on the Atlantic
2 days deep sea fishing and 1 day costal on the pacific
All food at the lodges including lunches on the boat
All non alcoholic beverages.
May 5th to the 12th 2022
June and July are both open
Usually we try to pick up at the airport (San Jose) and go directly to the Atlantic if the flight gets in after 1pm we suggest they stay at a hotel and we pick up the next morning and transport.  Clients  fish 2 days stay over and the next day we take them across country to the Pacific where they fish the next 3 days then  bring them back to the airport the next day.
Contact Thomas Jones at +50688505314
Or Brent Boissonneault at 1 6139303860
https://www.bahiarica.com/package/two-oceans-sport-fishing
Email: post@bahiarica.com
Website: https://www.bahiarica.com/